Year 6 - Polar Bear Class
Welcome to Polar Bear Class, our teacher is Miss Kleebaum.
In case of the need to self-isolate please click on the document below (Home Learning Activities Term 6) for work to complete during this time.
The Term 6 document below provides an overview of the topic planning.
Teachers can be contacted via Class Dojo if you have any questions or queries regarding the home learning.
Please click here to access maths worksheets which support the White Rose Videos.
Please click here to access extra phonics, reading and spelling resources.
Please click here to access links to other useful home learning resources published online.
If you are unsure of any log in details please contact the teacher through Class Dojo or email office@pilgrims-way.kent.sch.uk
Term 6
Happy Term 6! We are carrying on with our topic: What floats your boat?. We will be finishing building our boats and then testing them to see if they float! We have started a new reading book. So far we are enjoying it! We can't wait to discover how Ware will defend his sanctuary.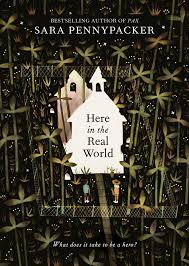 Continuing for Term 6: Every other Monday we will be going to Forest School. Our Forest School dates are: June 7th, June 21st, and July 5th
P.E: P.E this term will be on Tuesday and Wednesday- Remember to bring in your full kit ( t-shirt, shorts and trainers!)
As the weather is warming up, please remember to bring in a water bottle every day! It is important to stay hydrated!
13.07.21
We went back to the river today to test the boats we have worked so hard to create! All of our boats managed to stay afloat!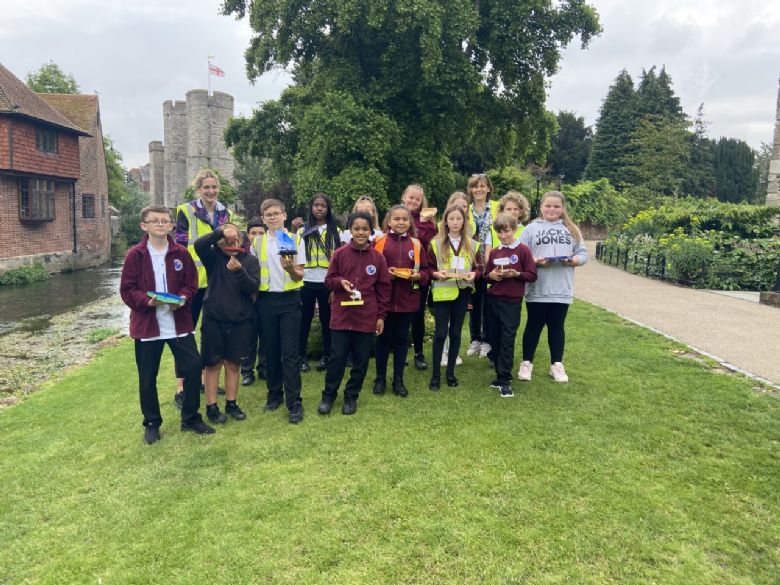 09.07.21
Had a fabulous time at our sleepover! We even got to play hide and go seek around the school!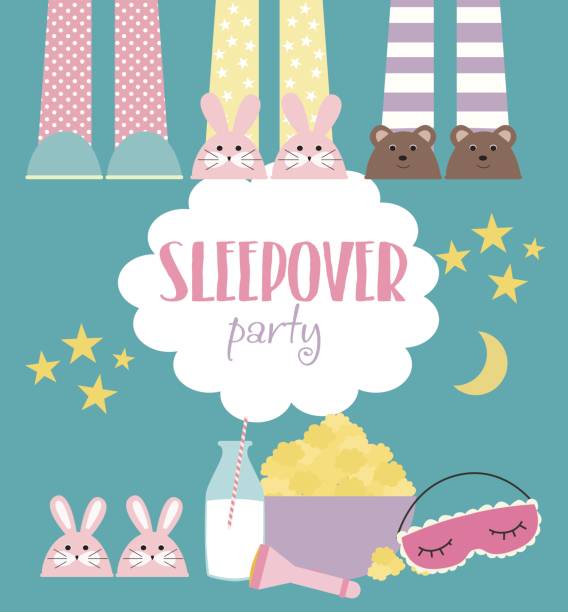 11.06.21
Today was our Third Class passenger (steerage) experience day. We came to school dressed up. Since a huge number of Third Class passengers were Irish, we made Irish rock cakes. We heard Irish dancing from the other year 6's. We also developed our sewing skills. This was extremely hard!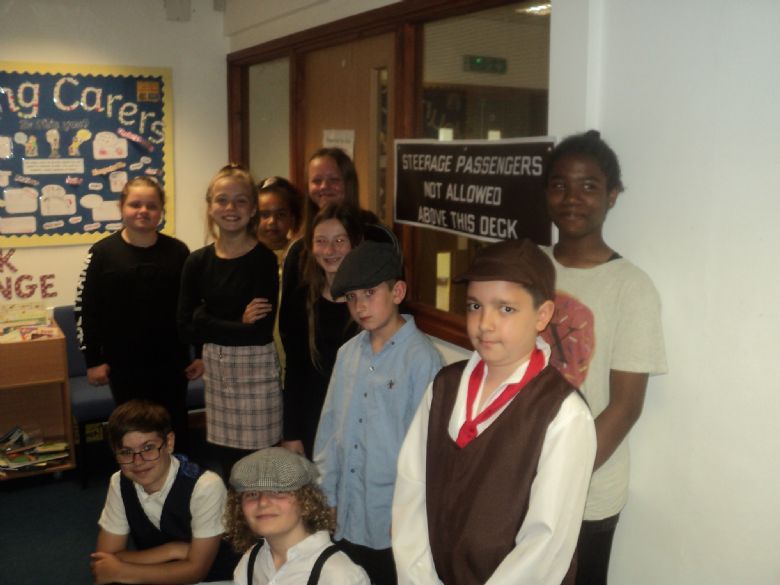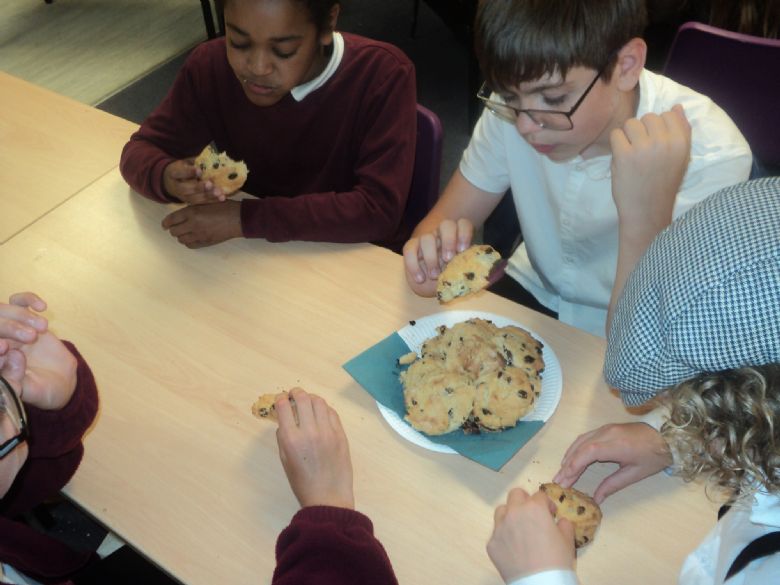 Term 5
Welcome Back! This term our topic is called: What floats your boat? We will be investigating how to build a boat and attempting to create our own model boats using our DT skills. Through our English we will learn about one of the most famous boats in the world: The Titanic.
New for Term 5: Every other Monday we will be going to Forest School. Our Forest School dates are: April 19th, May 10th and May 24th.
P.E: P.E this term will be on Tuesday and Thursday- Remember to bring in your full kit ( t-shirt, shorts and trainers!)
For Reading: we will be continuing with our novel: Asha and the Spirit Bird. At the end of Term 4, we left Asha and Jeevan after they had been kidnapped! We wonder what will happen to them and if Asha will find her Papa before Diwali?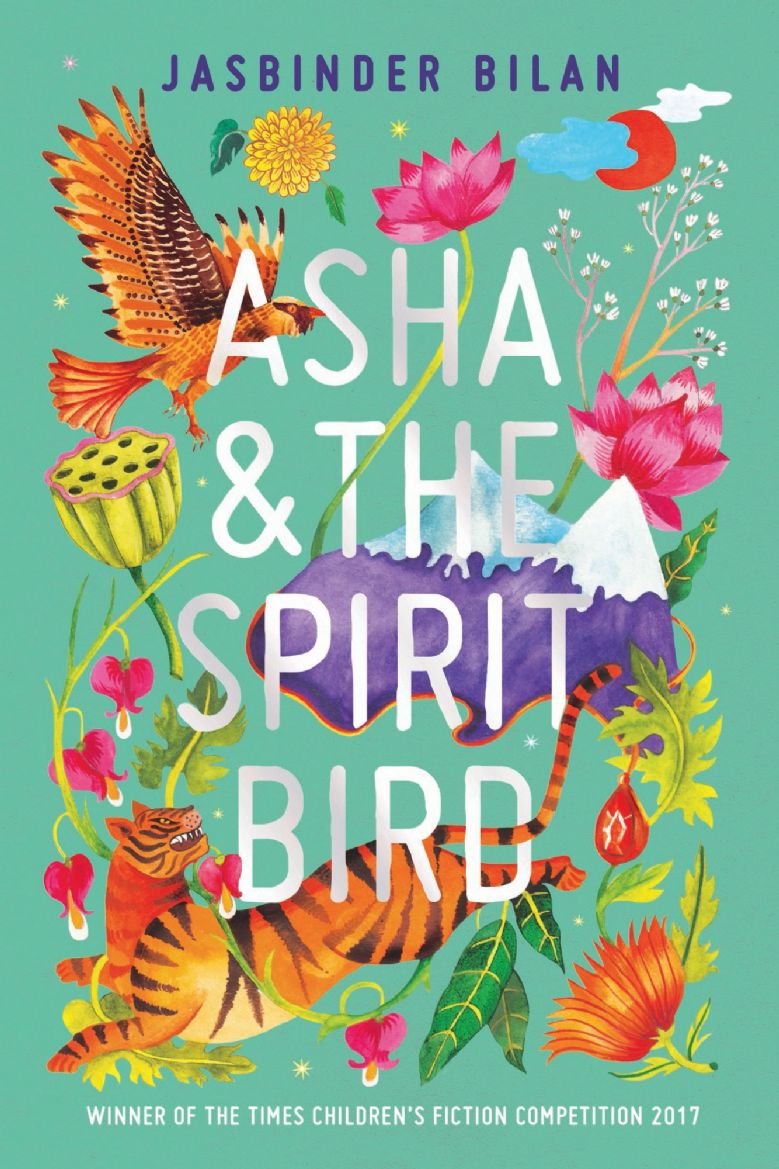 14.05.21
Our fabulous corridor display showing our hard work in our learning about the Titanic.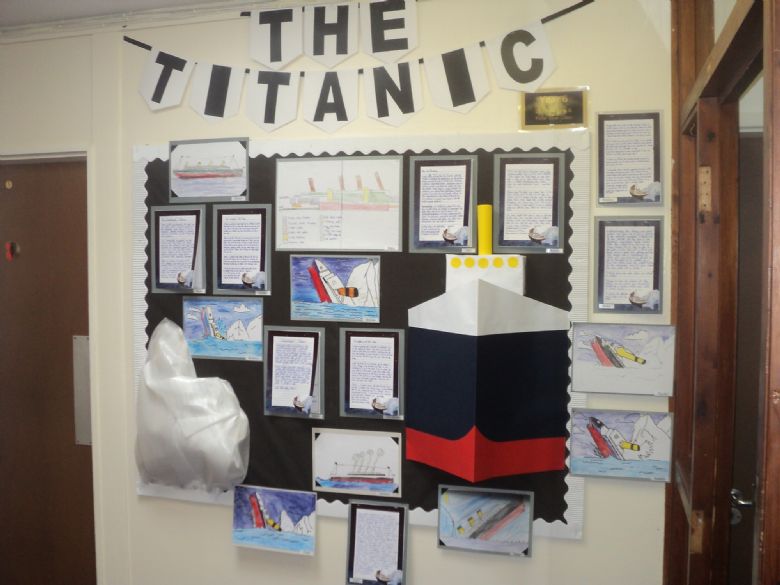 10.05.21
To begin Mental Health Awareness week, Year 6 started their gardening project. They have planted sunflowers and dwarf French green beans. Hopefully, we will plant our potatoes soon. Until the end of term, we will be responsible for watering and looking after these plants!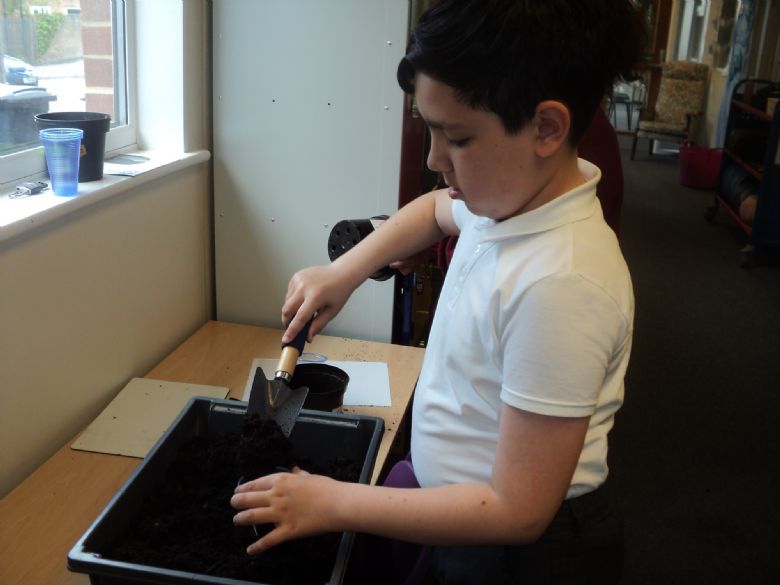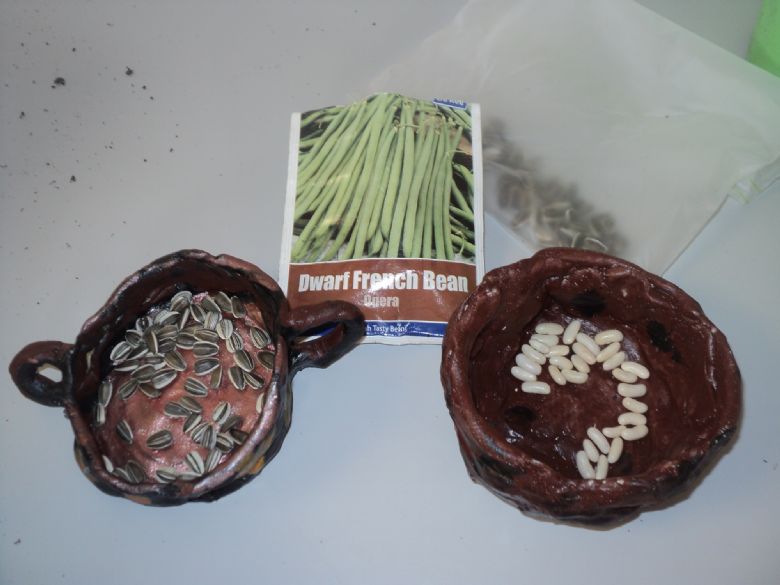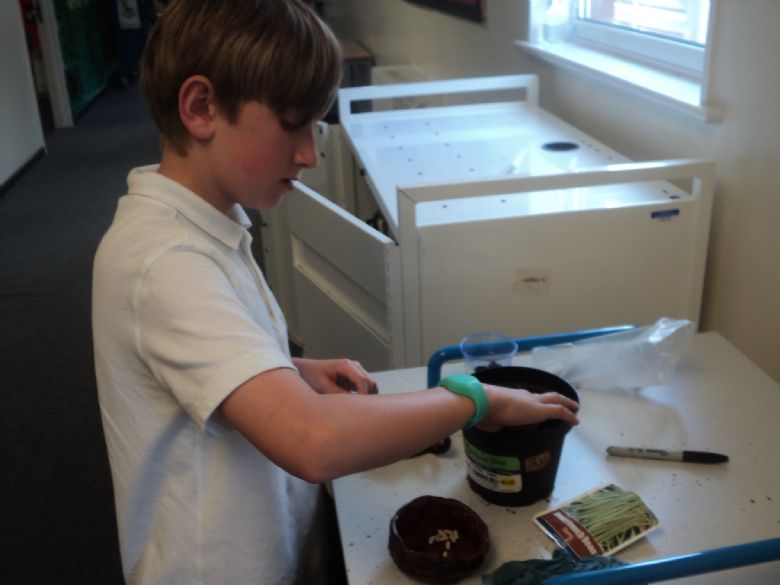 23.04.21
We enjoyed our experience day as First class passengers on board the Titanic! Luckily, we were not on the ship when it collided with the iceberg!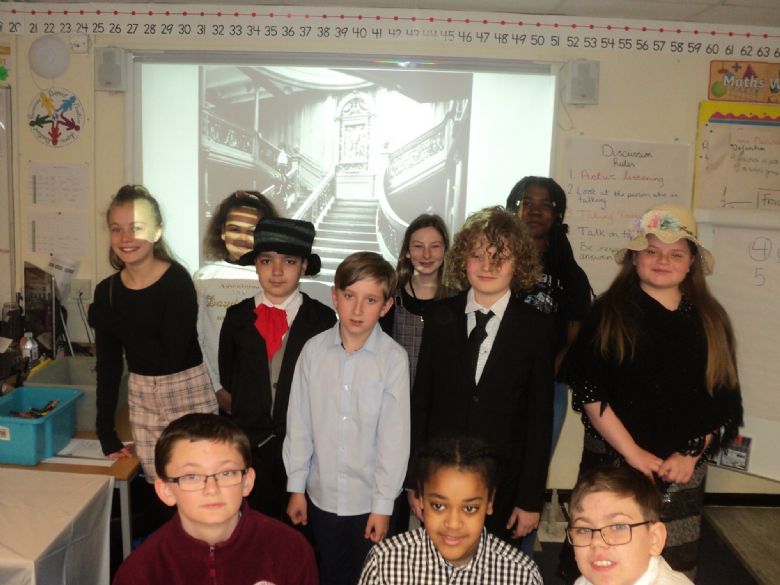 Term 4
Another term has arrived! This term our topic is: Around the World in 30 days. We will be learning about different places around the world including their unique geography and some of their history! This topic will help to deepen some of the skills previous learnt.
To link with our topic about travelling the world our Reading text will be: Asha and the Spirit Bird.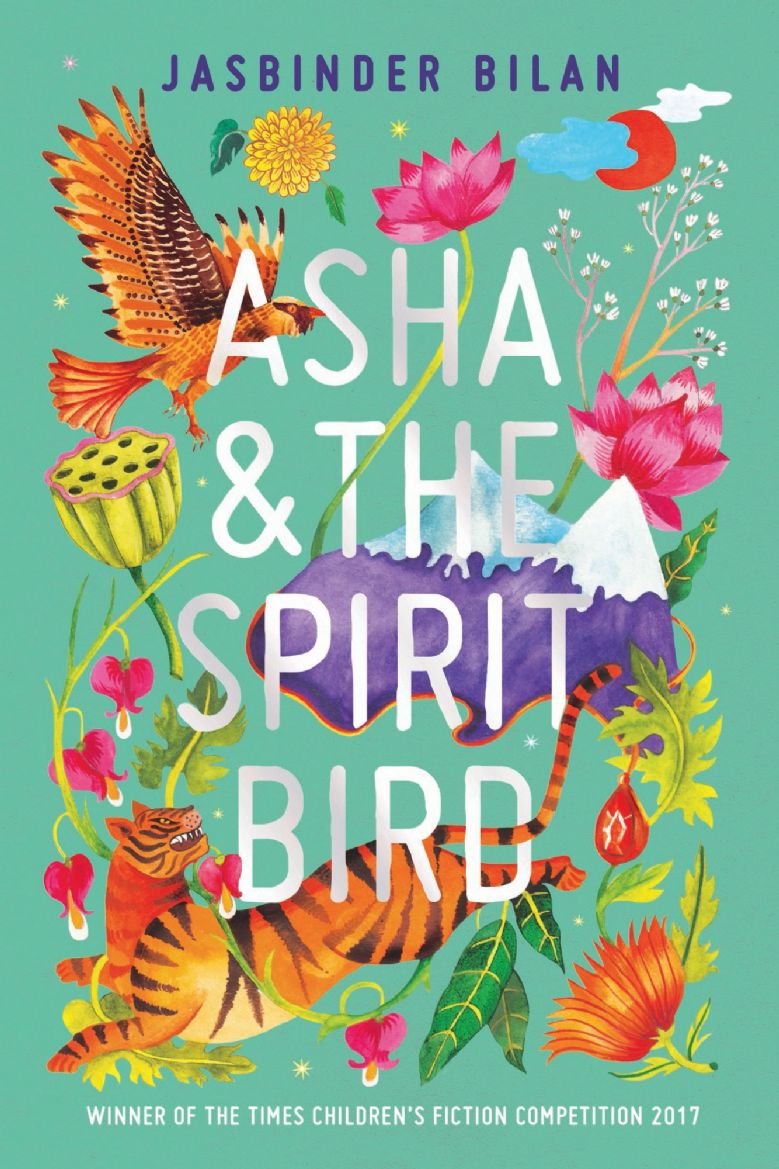 31.03.21
Today, all the way from the Spitfire grounds, we had a coach from Kent County Cricket come and teach us some cricket skills! The weather was perfect and we enjoyed it a lot!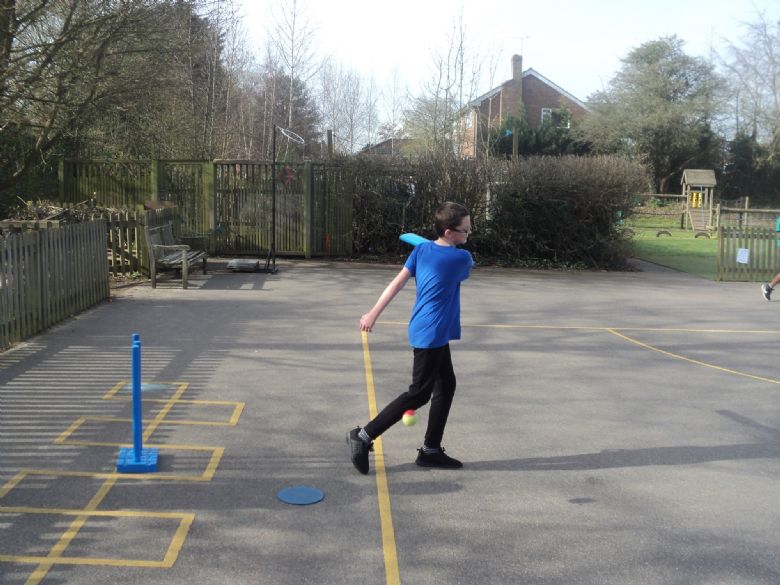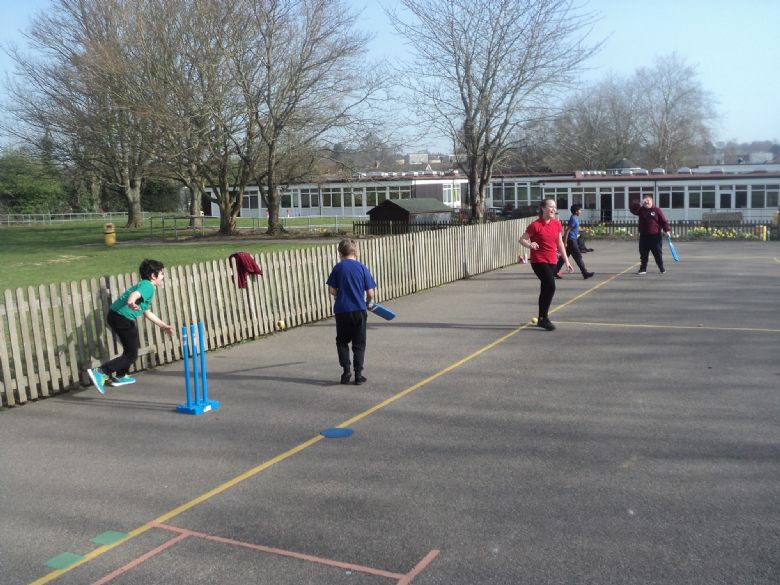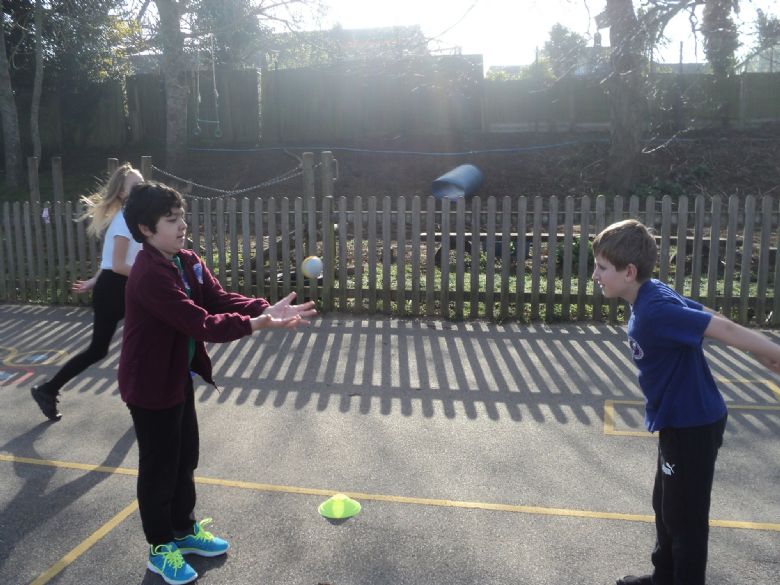 18.03.21
Today, some of Polar Bear class got to go and help out with the chickens! The children couldn't stop talking about it! They were so excited when the chickens ate from their hands! We are loving our new addition to the Pilgrims' Way family!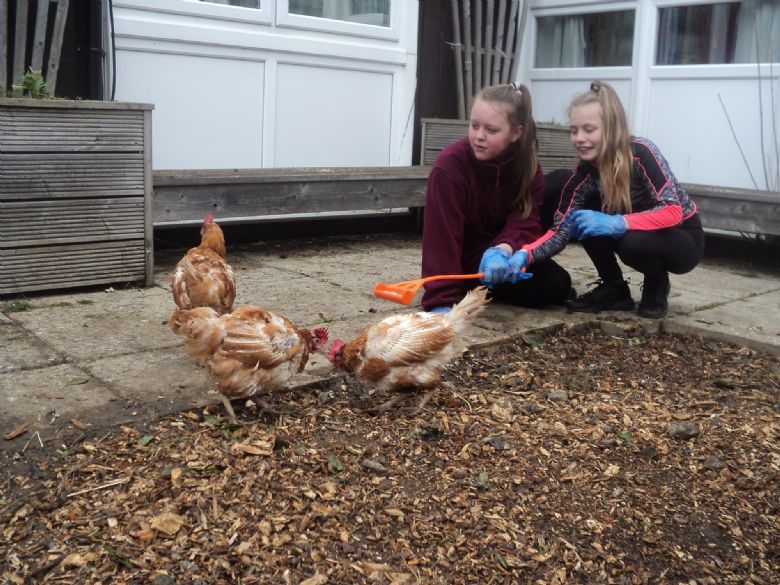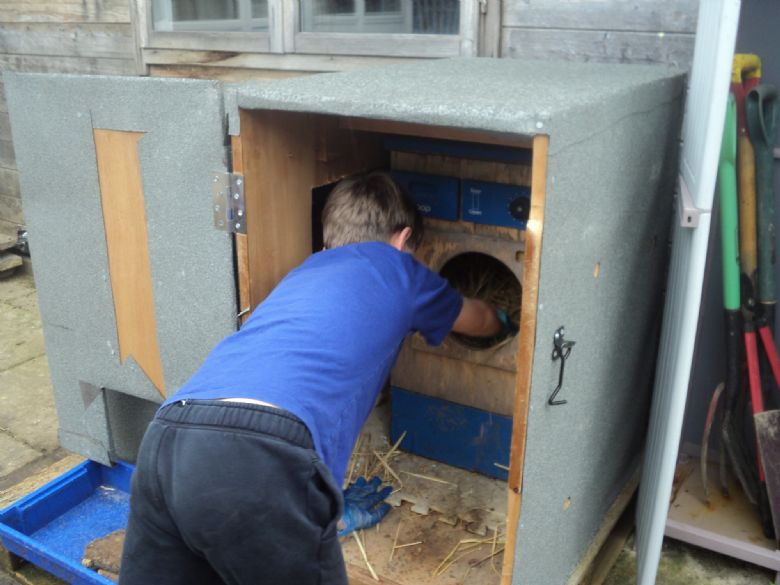 12.03.21
Today, we attempted to make Terracotta warrior, which links to our topic about China. After doing them, we understand why it took nearly 40 years to complete the army! I am very proud of the effort the children put in!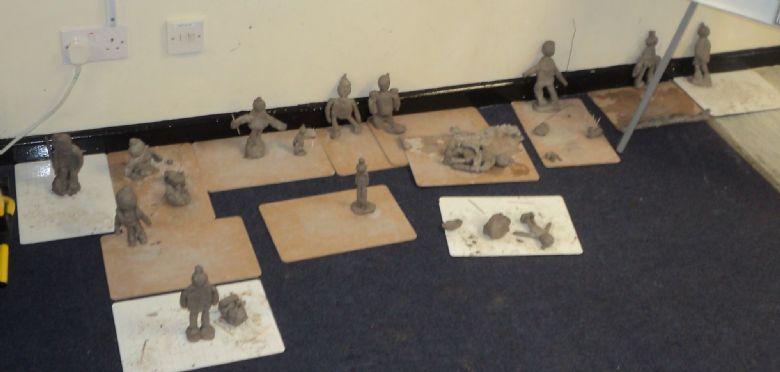 ---
Term 3
Welcome Back and Happy New Year!
Reminder: Our P.E days are still Tuesday and Thursday. We will have both sessions indoors this term!
Our topic this term is: Monstrous Mountains! We will be learning about the geographical feature that covers 1/5 of our entire planet. We will pay special attention to the Earth's largest mountain: Everest.
To help deepen our knowledge about Everest our class reading sessions will focus on non fiction books. ( See pictures below)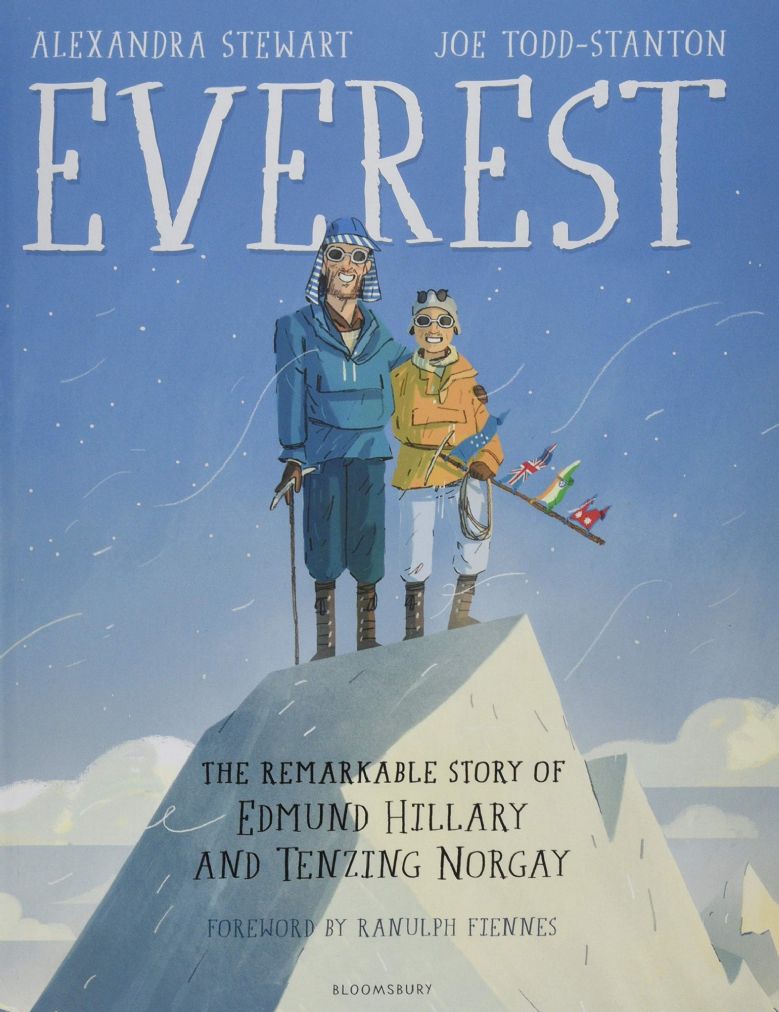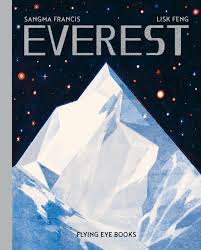 I encourage the children to research different mountain ranges in the world. Please bring in any extra homework to receive extra dojo points!
---
Term 2
Reminder: Our P.E days are still Tuesday and Thursday. This term we will be doing indoor P.E on a Tuesday. For out door P.E it is recommended the children wear layers.
16.12.20
We were all excited to celebrate Christmas Jumper day and Christmas Dinner! We are all getting ready to celebrate Christmas.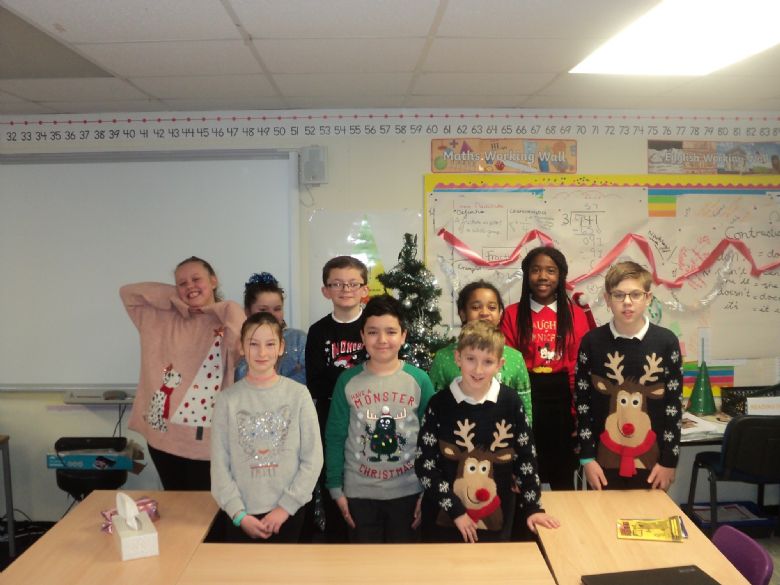 02.11.20
Welcome back to Term 2! We have already made an exciting start with our new topic: The Battle of Britain. Some children have already indicated that their grandparents were alive during this time! As a class we would love to hear their stories!
This term we are setting step challenges between the 2 classes. Our first challenge is as a class to reach 100,000 steps! Which class will win?

Our new reading book this term is : Goodnight Mister Tom! We have only read the first chapter and are hooked!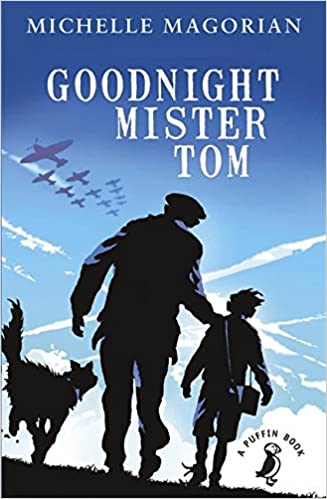 ---
Term 1
23.10.20
For Black History month our topic was inspirational writers. In Year 6, we learnt about the fabulous Malorie Blackman! We learnt about her life and recreated some of her book covers! Did you know she was given an award by the Queen!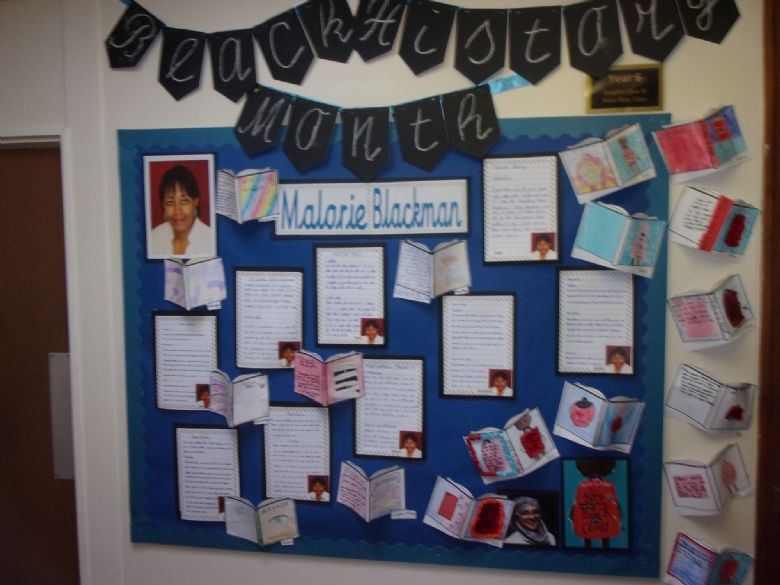 15.10.20
Polar Bear versus Dolphin Netball match! While we may not have won we tried our best and develop our team working skills. Well done all of you!!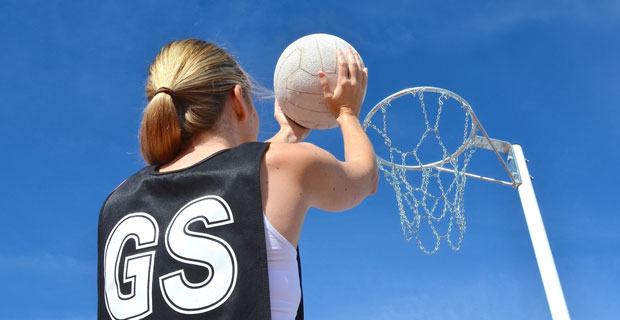 Year 6 River Trip!
We really enjoyed our trip to the River Stour today! The best part was pond dipping in the River to see all the tiny creatures. Unfortunately, there were no sightings of the Canterbury Creature on our trip.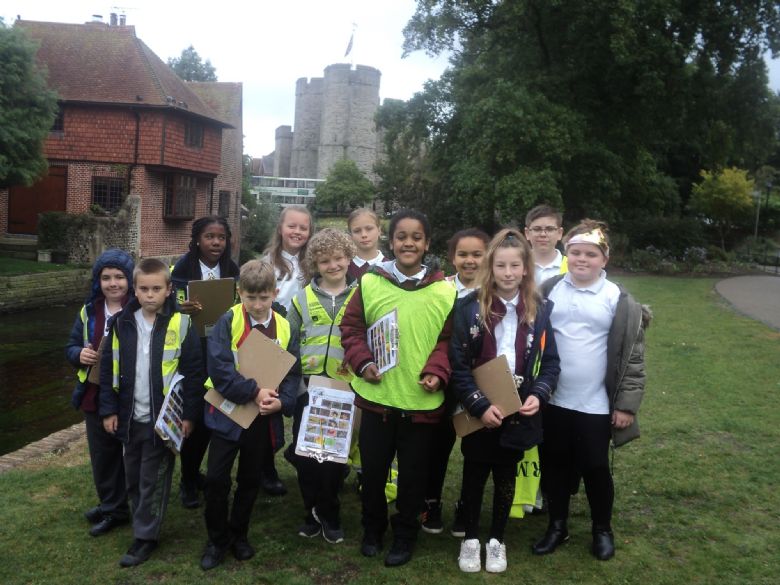 Our P.E days are Tuesday and Thursday! Do not forget to bring in your kit!
This term we are reading the book- The Girl who Speaks Bear! We are already loving it and have predictions about who Yanka's Mother and Father are!