Year 4 - Woodpecker Class
Welcome to Woodpecker Class.
Our teacher is Mrs. Webb and our teaching assistant is Mr. Griffiths.
Term 6
Our final topic for this year is called: How can I live more sustainably? This topic focuses on sustainability, what that means and how we can live in a way that will protect the planet both for now and for future generations. We take a geographical approach to this topic, looking at types of sustainable energy as well as different species and people groups that are benefiting from sustainability.
In Reading lessons, we are reading a brand-new text for Year 4, 'The Last Bear' by Hannah Gold, a story about a little girl and her relationship with a polar bear in the Arctic Circle as she seeks to save him from the effects of global warming. Children will delve into meaning, analyse characters, make story predictions and show their understanding through a range of activities as we read through the text.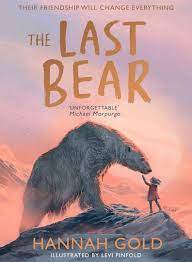 Woodpecker Class have P.E on Tuesdays and every two Fridays, alternating with Forest School. PLEASE NOTE DAY CHANGE. Kit for both of these activities is essential please, in order for the health and safety and hygiene of the class. On P.E days, children are asked to wear their kit into school please, to save time and to ensure they are prepared for the lesson.
Remember to send in appropriate clothes for Forest School as the children spend all afternoon outside, whatever the weather.
The Term 6 document below provides an overview of the planning.
Teachers can be contacted via Class Dojo if you have any questions or queries regarding the home learning.
Please click here to access extra phonics, reading and spelling resources.
Please click here to access links to other useful home learning resources published online.
If you are unsure of any log in details please contact the teacher through Class Dojo or email office@pilgrims-way.kent.sch.uk