Year 4 - Woodpecker Class
Welcome to Woodpecker Class. Our teacher is Mrs Webb and our
Teaching Assistant is Mrs Taylor.
Term 3
In Term 3 we are learning about Vikings and in particular why they came to England and how King Alfred stopped them from getting what they had come for! We will be learning about their part in British history through investigation and evaluation as well as through stories and drama.
In Reading lessons, we are continuing our reading of 'Charlotte's Web' by E.B. White and analysing and exploring this fantastic children's text. We will find out if Charlotte succeeds in saving Wilbur's life and what becomes of the spider in the end. The children have loved this book so far and are excited to read its conclusion.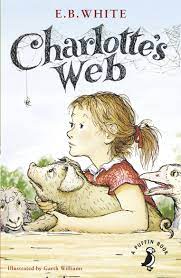 Woodpecker Class have P.E on Tuesdays and every two Thursdays, alternating with Forest School (first week back is P.E). Kit for both of these activities is essential please, in order for the health and safety and hygiene of the class. On P.E days, children are asked to wear their kit into school please, to save time and to ensure they are prepared for the lesson.
Remember to send in very warm clothes for Forest School as the children spend all afternoon outside, whatever the weather.
In case of the need to self-isolate please click on the document below (Home Learning Activities Term 3) for work to complete during this time.
The Term 3 document below provides an overview of the topic planning.
Teachers can be contacted via Class Dojo if you have any questions or queries regarding the home learning.
Please click here to access extra phonics, reading and spelling resources.
Please click here to access links to other useful home learning resources published online.
If you are unsure of any log in details please contact the teacher through Class Dojo or email office@pilgrims-way.kent.sch.uk