Our Curriculum
Our aim is to meet the needs of all our pupils by making learning irresistible for all children. We want all children to develop a thirst for learning and push themselves to be the best that they can be through experiencing successes and building on their strengths. Whilst we recognise the prime importance of reading, writing and mathematics, we believe that all children need a broad and balanced curriculum delivered through a curriculum diet of skills and knowledge. Our curriculum is carefully adapted, by experienced teachers, to meet the needs of all learners to ensure all children are motivated learners who are keen to do well.
At Pilgrims' Way, we believe that learning should be a rewarding and enjoyable experience for all supported by our school values.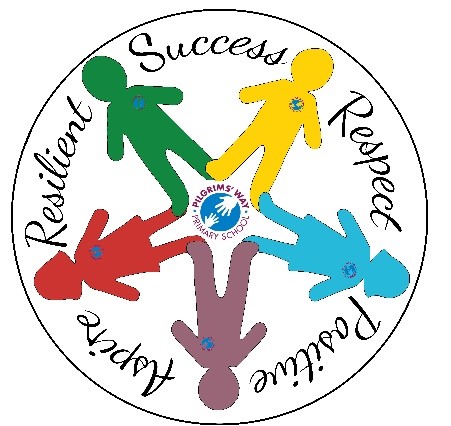 Our exciting and irresistible curriculum promotes independence through purposeful learning experiences, which is supported by our Forest School, the local environment and bespoke learning opportunities to hook all children into their learning. This enables our children to become confident and well-rounded individuals with a deep capacity for learning. Lessons are engaging and follow a rigorous curriculum with regular intervals of assessment to ensure all our children are embedding their learning.
Our goal is to provide irresistible learning opportunities and experiences for every child with our aim of forming strong partnerships between home and school. By developing close relationships with children, families and the wider community it helps support children to develop and grow into well-rounded individuals and foster high aspirations for their futures.
Through high expectations of everyone in the school community, we support children and adults to try their best and take pride in all they do. With this positive ethos embedded throughout the school, we help to support children and adults to engage with and take advantage of the many and varied curriculum opportunities we offer here at Pilgrims' Way Primary School.