History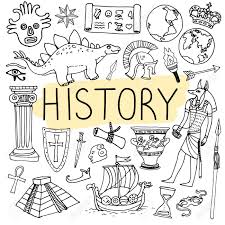 At Pilgrims' way School, History is taught using the National Curriculum. We provide a high-quality history education to help pupils gain a coherent knowledge and understanding of Britain's past and that of the wider world.
We plan lessons, supported by David Weatherly and The Historical Association, to suit our community, which inspires pupils' curiosity to know more about the past through enquiry. Teaching equips pupils to ask perceptive questions, think critically, weigh evidence, sift arguments, and develop perspective and judgement.
History helps pupils to understand the complexity of people's lives, the process of change, the diversity of societies and relationships between different groups, as well as their own identity and the challenges of their time.
Where possible we draw on our local environment and visitors to bring History to life for our children.
Term 3
Most classes had a History topic during term 3, where some great learning took place. They created brilliant displays to showcase their learning.
Year 1
How long have toys existed?
The children had a wonderful time exploring toys old and new; looking at the changes.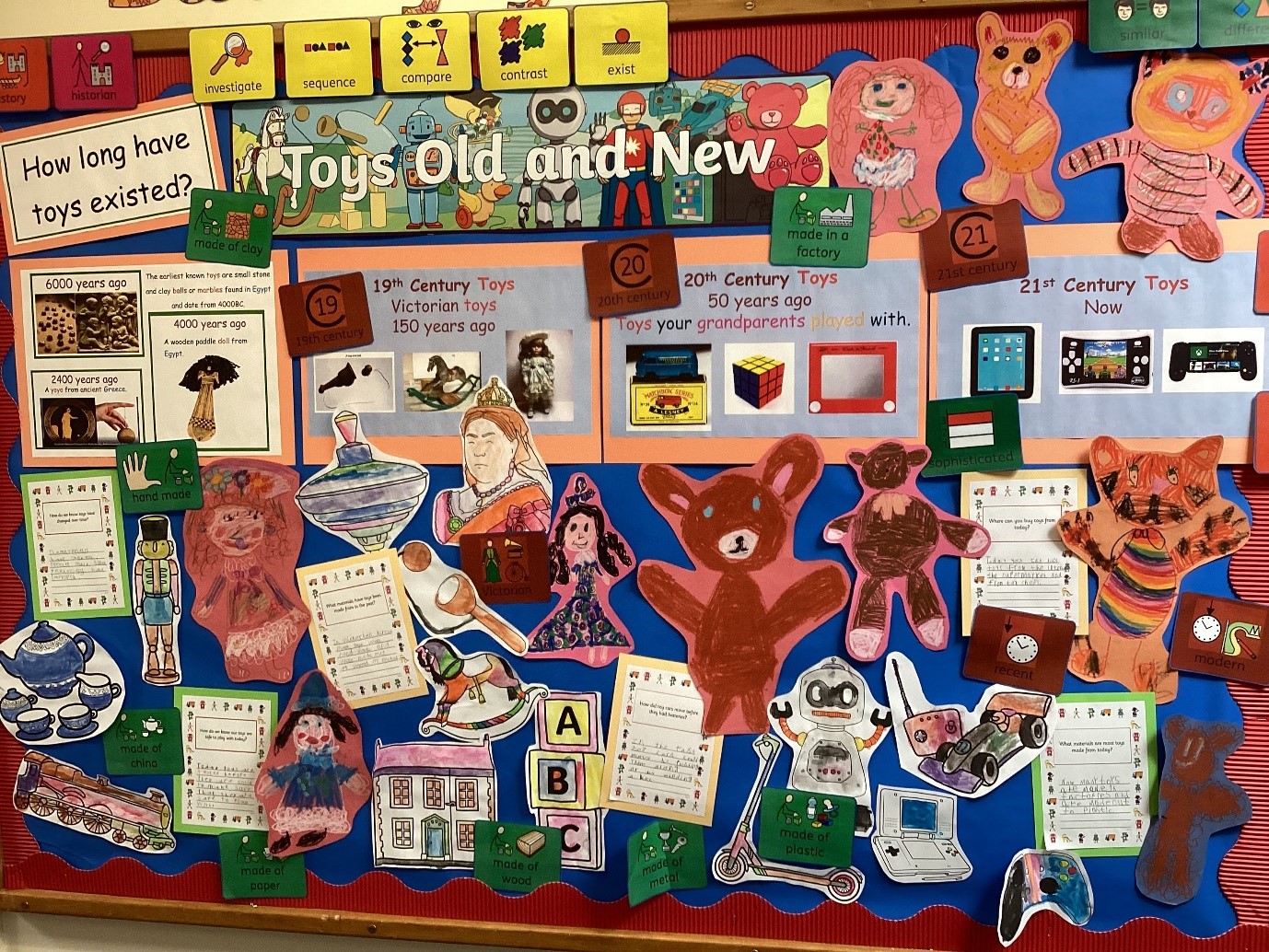 Year 2
Who is the greatest history maker?
The children learnt about six famous people throughout history and came to their own conclusions about whom they believe to be the greatest.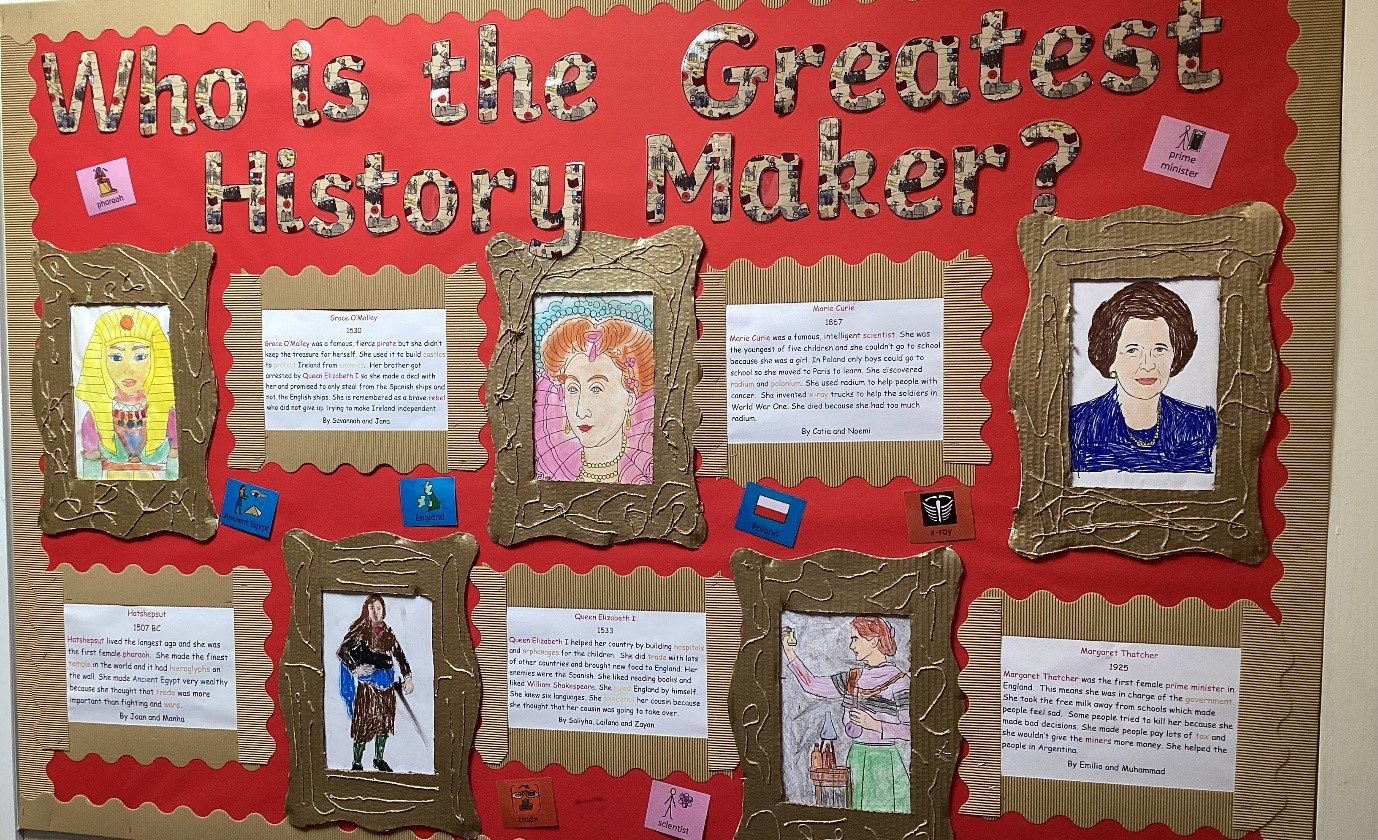 Year 3
How do artefacts help us understand the lives of people in Iron Age Britain?
The children learnt about a variety of artefacts, and how they are used to inform us about the past. To support their learning, during Forest school they also made a miniature roundhouse, and discussed what tools would have been used.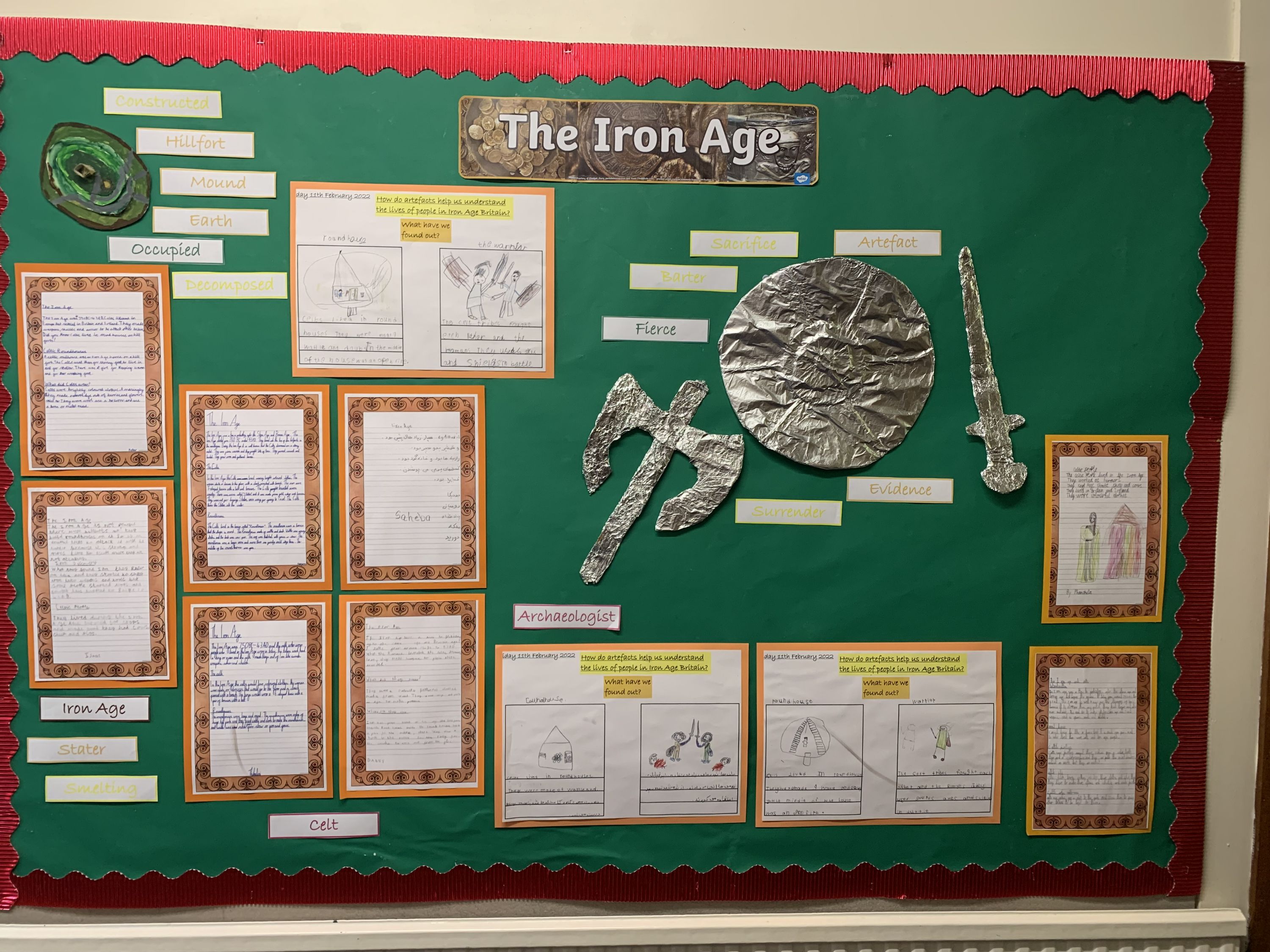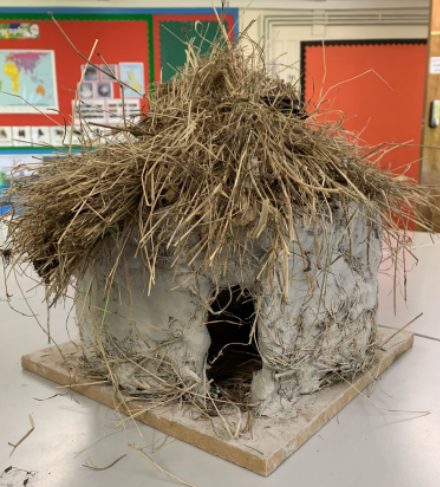 Year 4
What did the Vikings want?
The children learnt about how the arrival of the Vikings influenced change within society. They also learnt to differentiate between fact and opinion.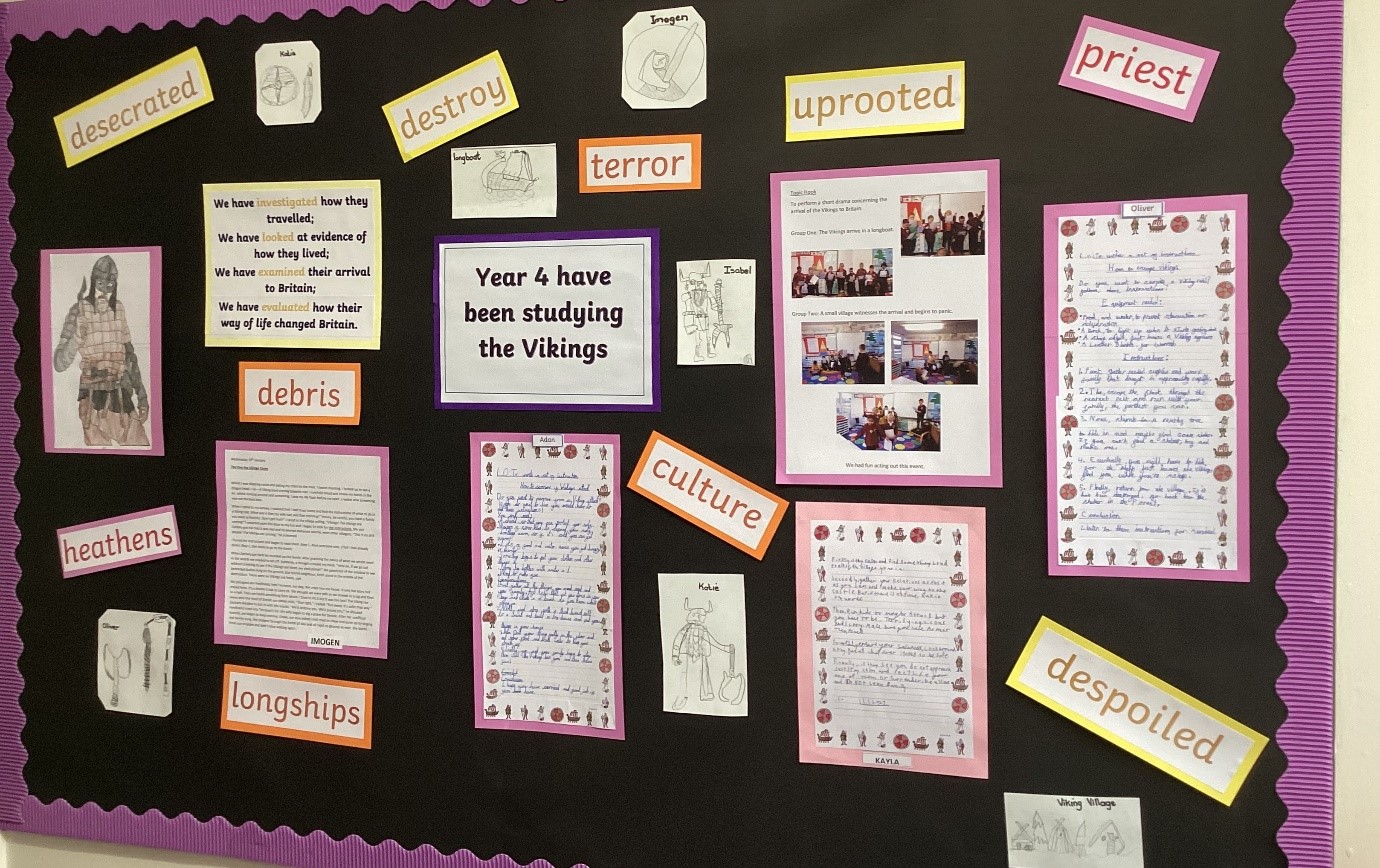 Year 5
Why did the Ancient Maya change the way they lived?
The children investigated different aspects of the Maya Civilisations of Central America to understand the achievements of a society that existed in the Anglo-Saxon period.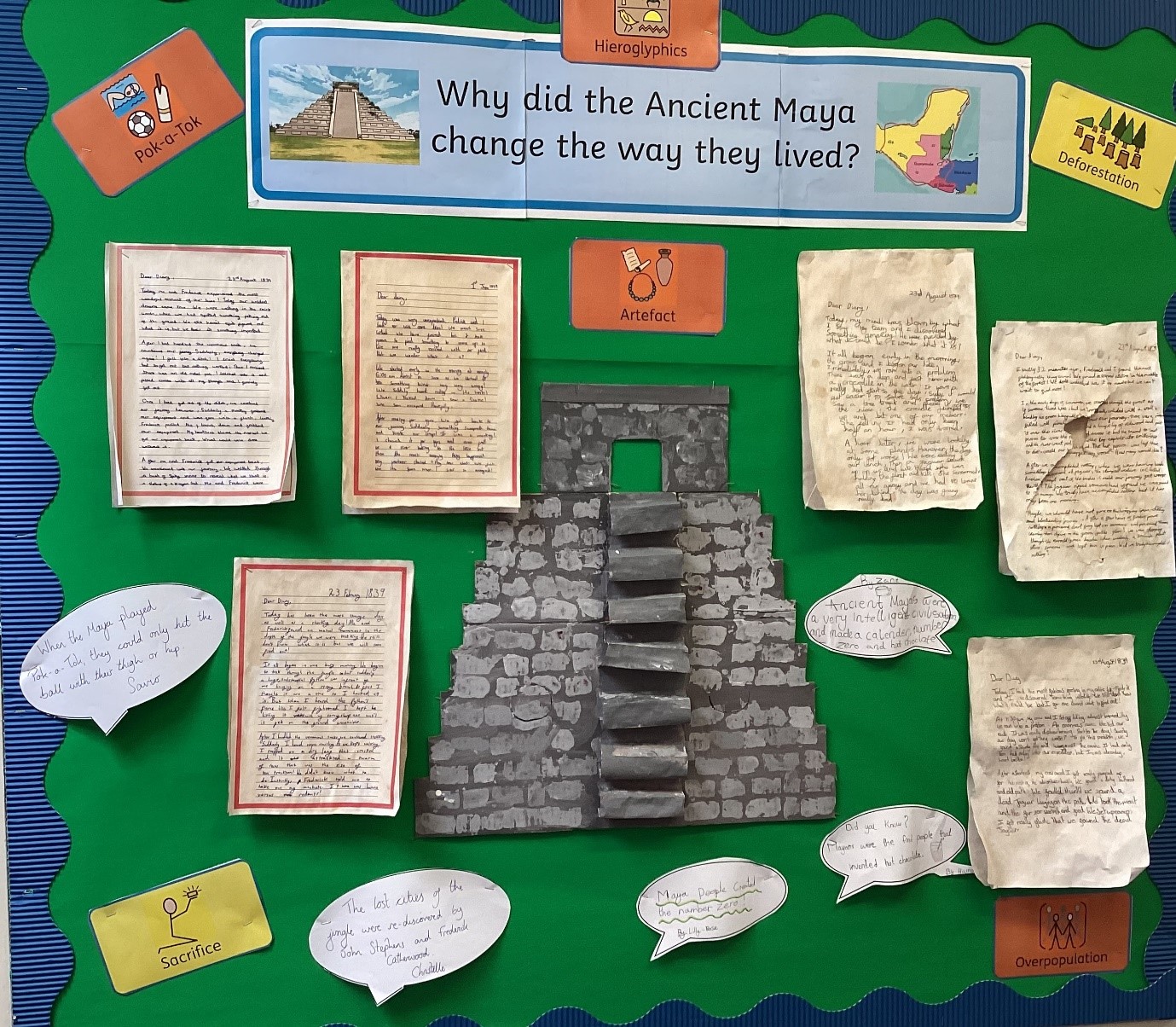 Term 1
All classes studied History during term 1, where they produced some brilliant work in school, as well as homework. Year 1 went on a trip to Dover Transport Museum. Year 4 explored St. Augustine's Abbey. Year 6 had a visit from a World War 2 pilot.
Year 1
How has travel and transport changed over time?
Lots of amazing things to see and do at the Dover Transport Museum, to bring learning to life.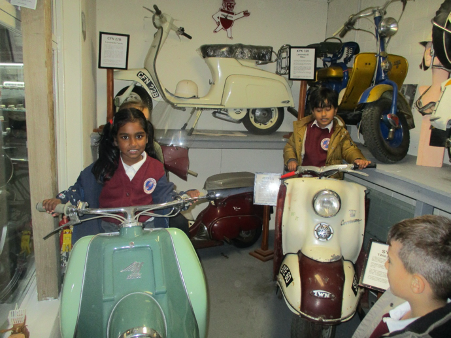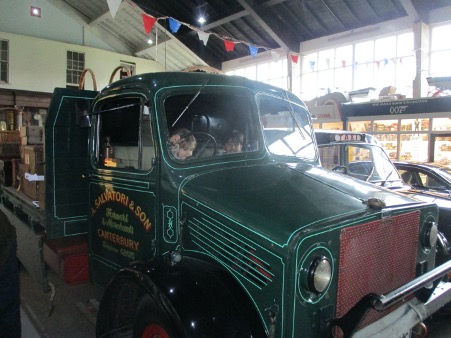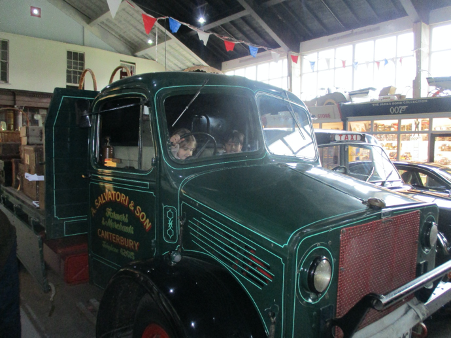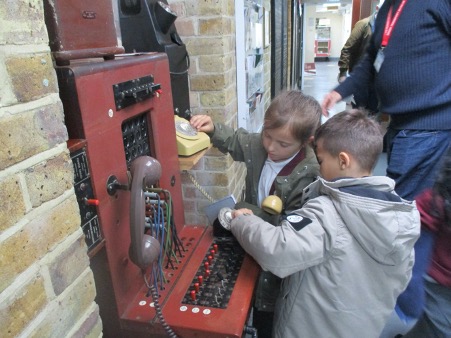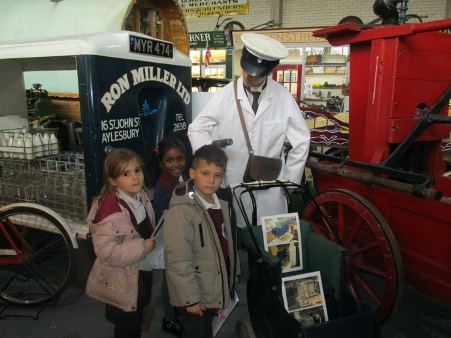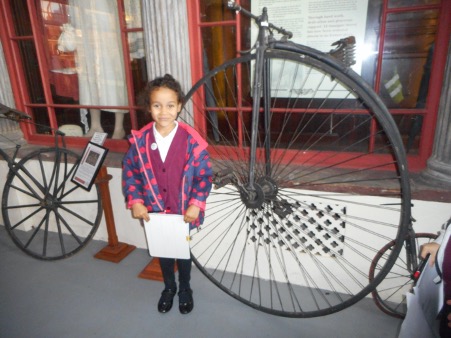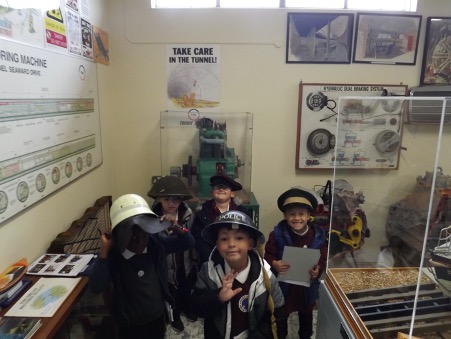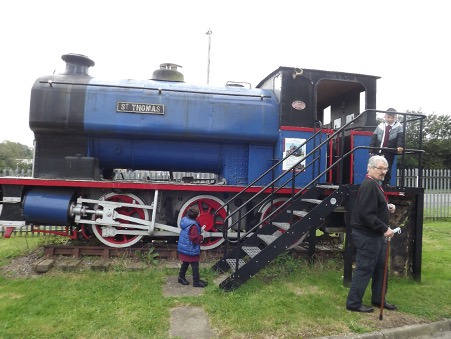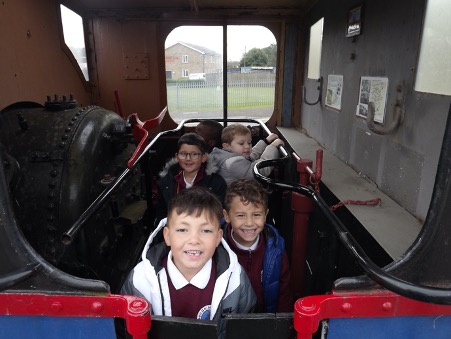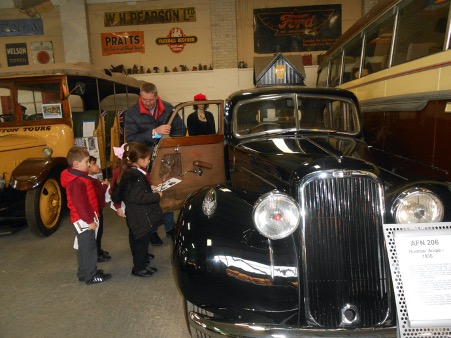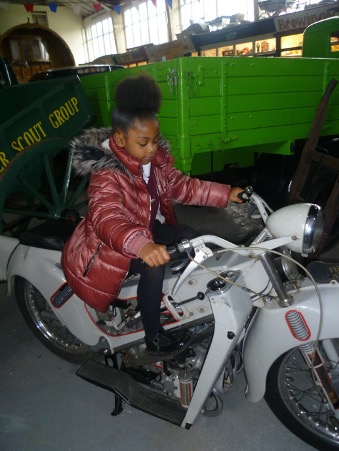 Year 1 created a timeline over the term of vehicles, they were amazed at the changes in bikes.

Year 2
Why did the Great Fire of London cause so much damage?
The class recreated their knowledge organiser over the course of the term to build their learning and retrieval.
They had a visit from Samuel Pepys.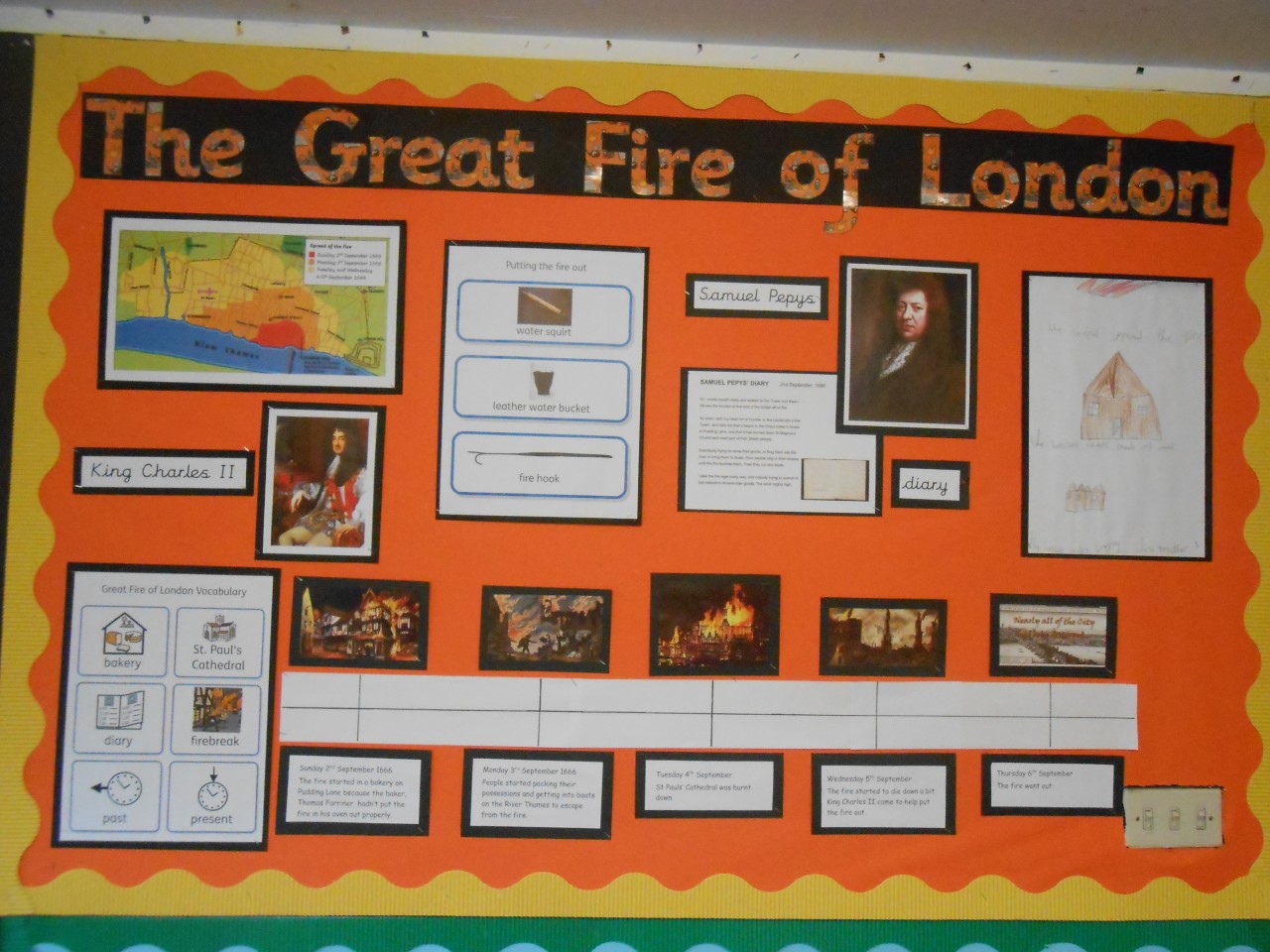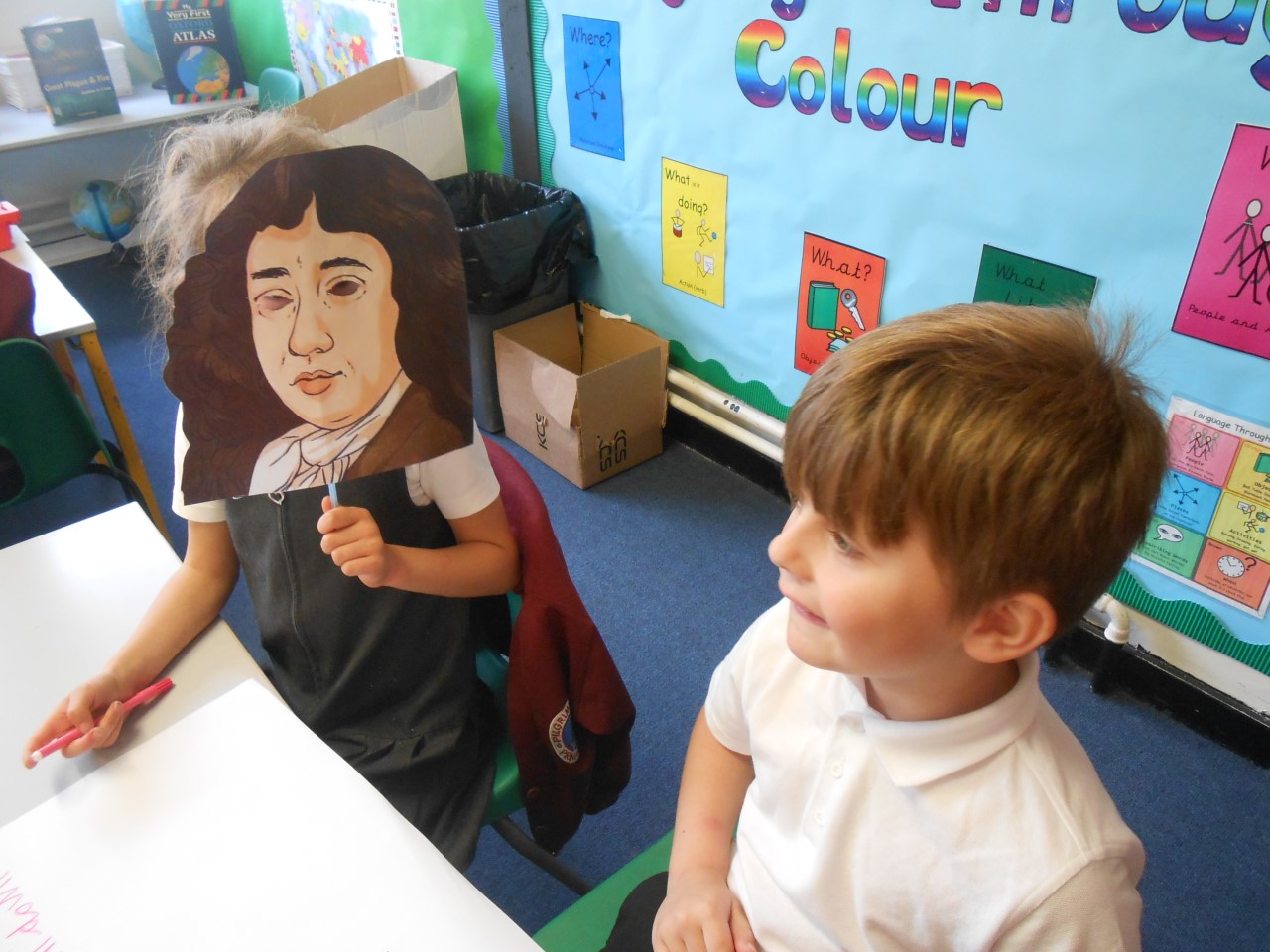 Year 3
How did the lives of the Ancient Britons change during the Stone Age?
The children were immersed in the Stone Age through History, Reading and English lessons.
During Oracy week year 3 continued to look at the Stone Age, they were explorers of the land.
They also made Woolly Mammoths.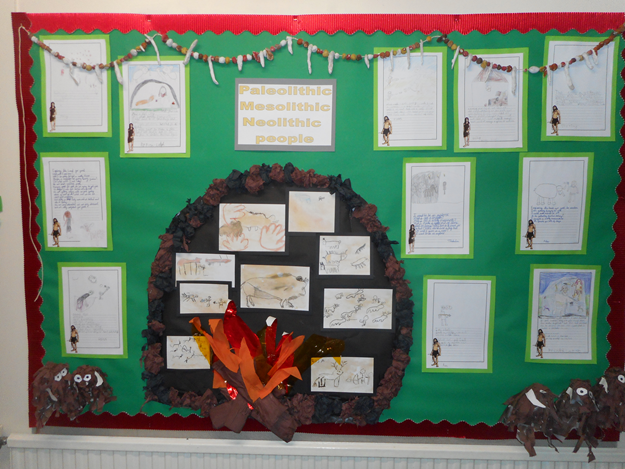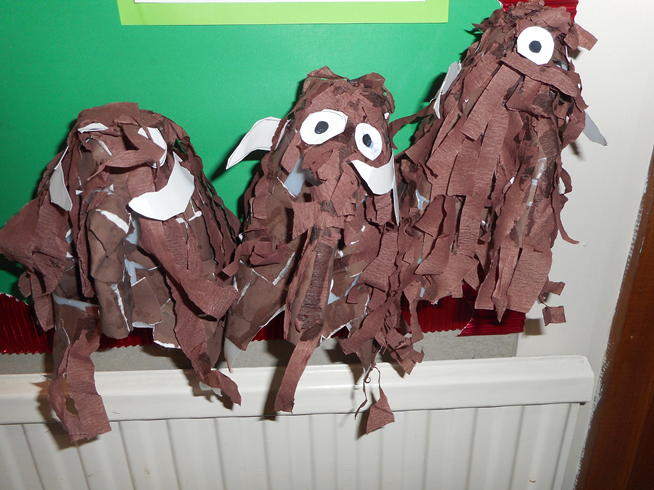 We had some amazing homework.
A Woolly Mammoth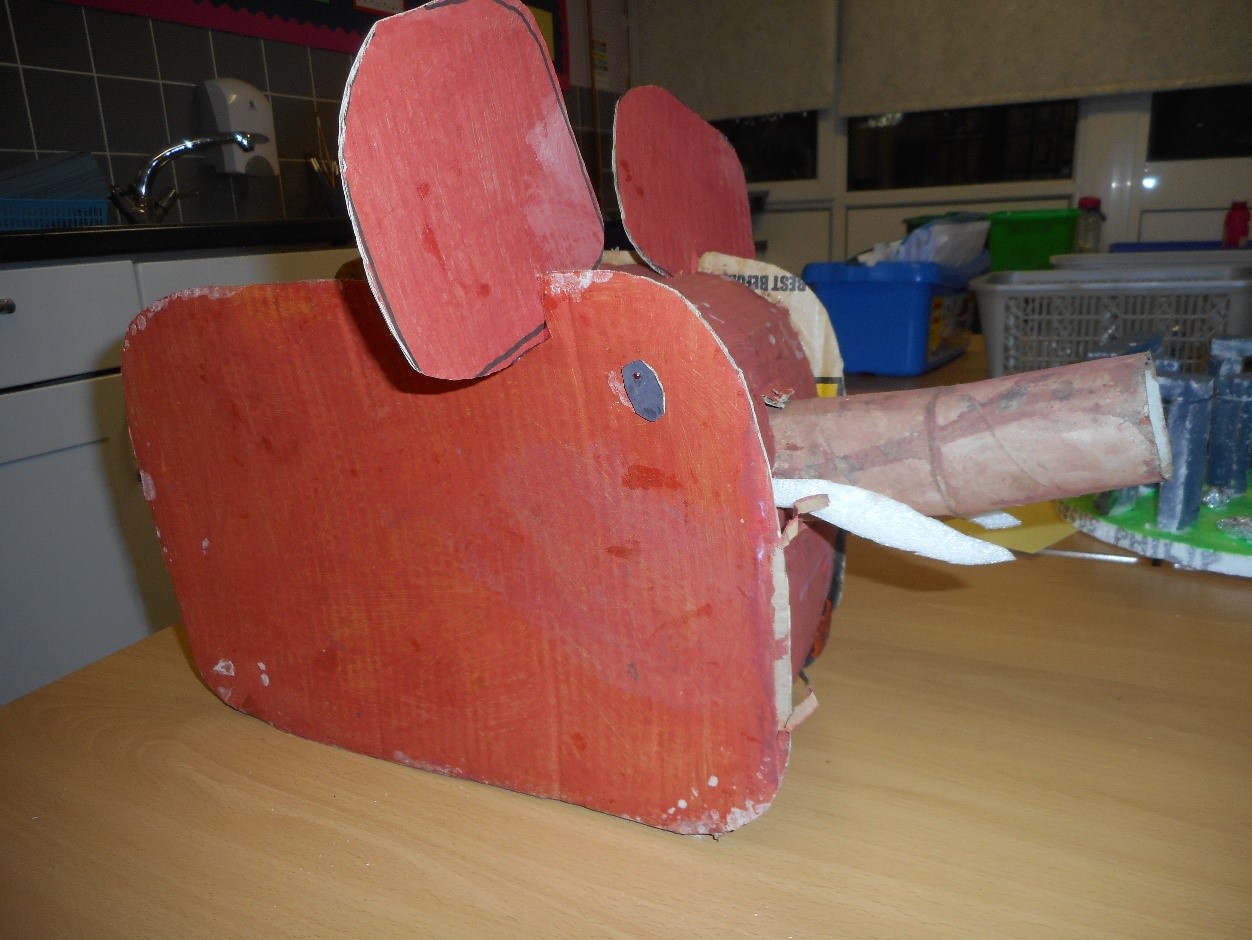 Stonehenge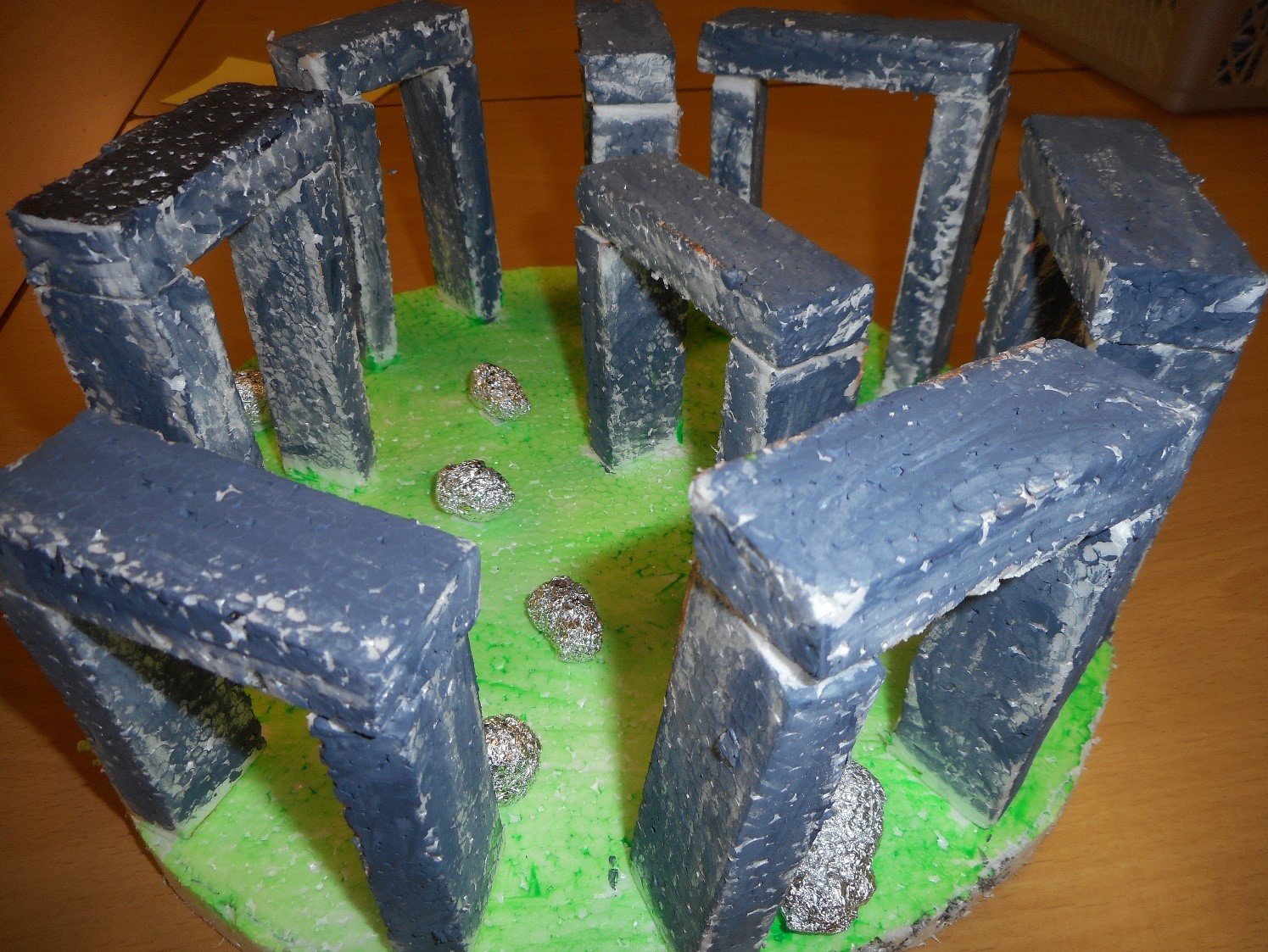 A model of a Stone Age person fishing with a spear beside a cave, with a bowl to collect berries.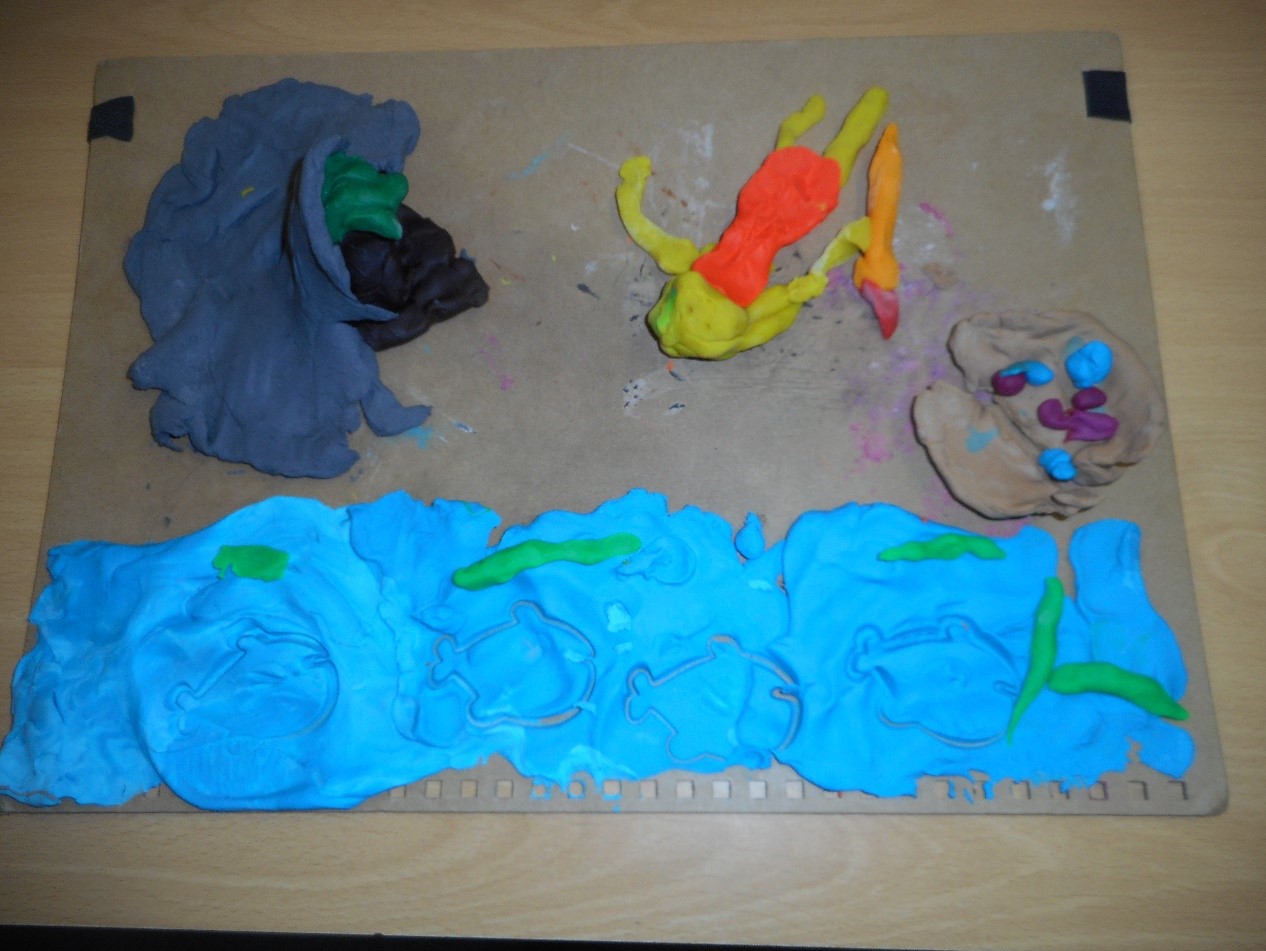 A Stone Age person, creating cave paintings.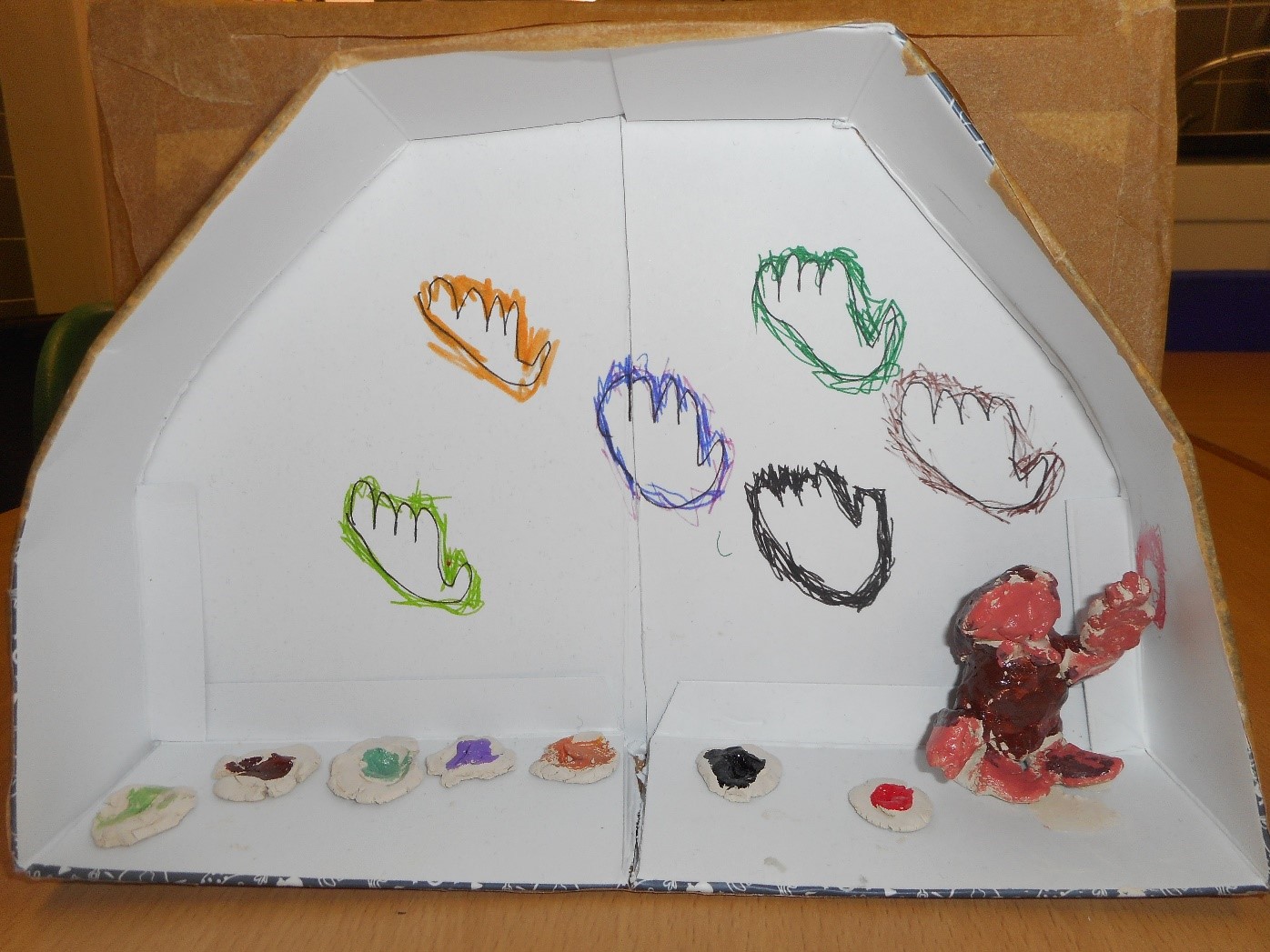 Year 4
Who were the Anglo-Saxons and how do we know what was important to them?
A trip to Saint Augustine's Abbey to see where the graves are of three Anglo-Saxon Kings and the remains of the Abbey.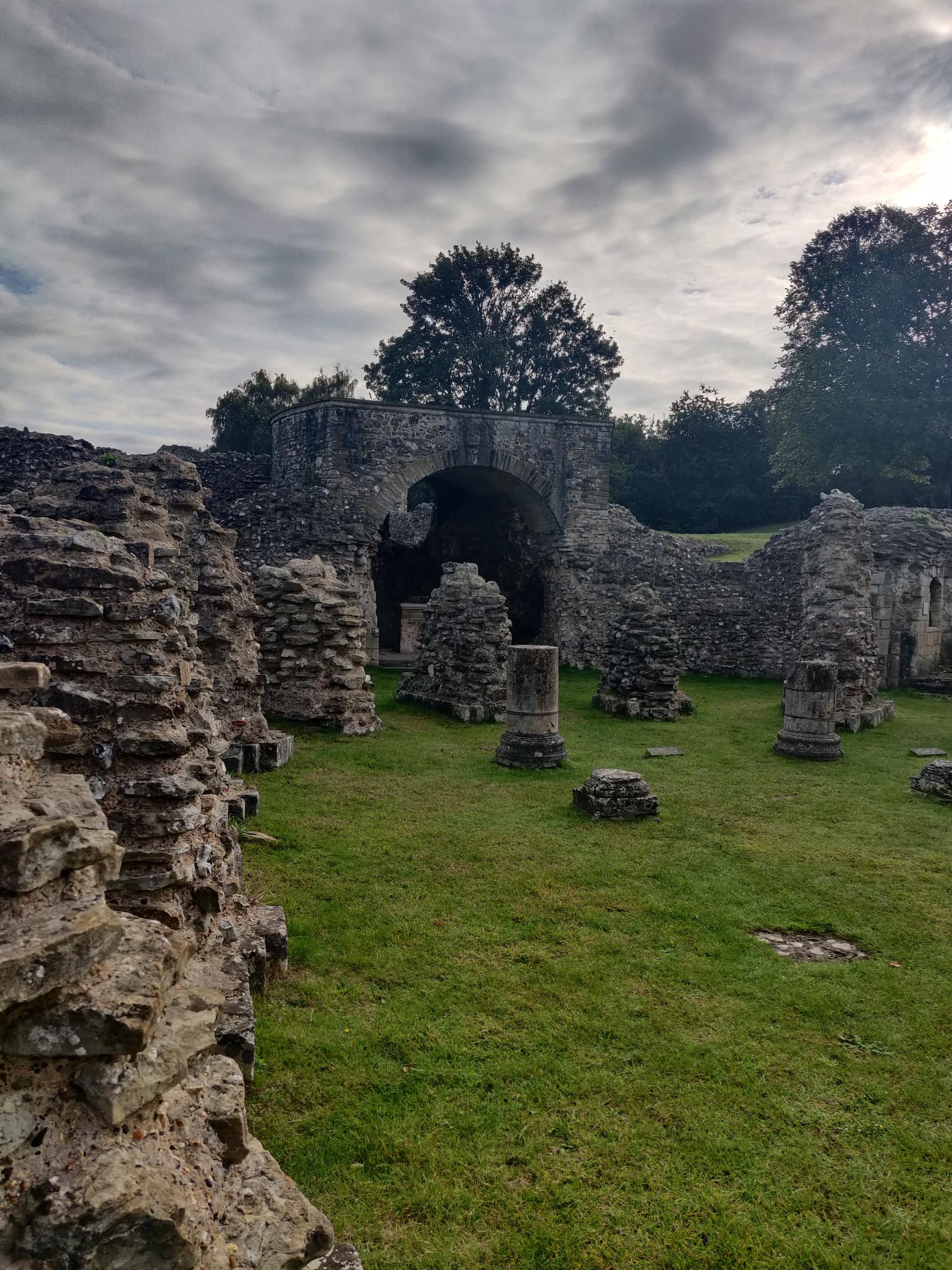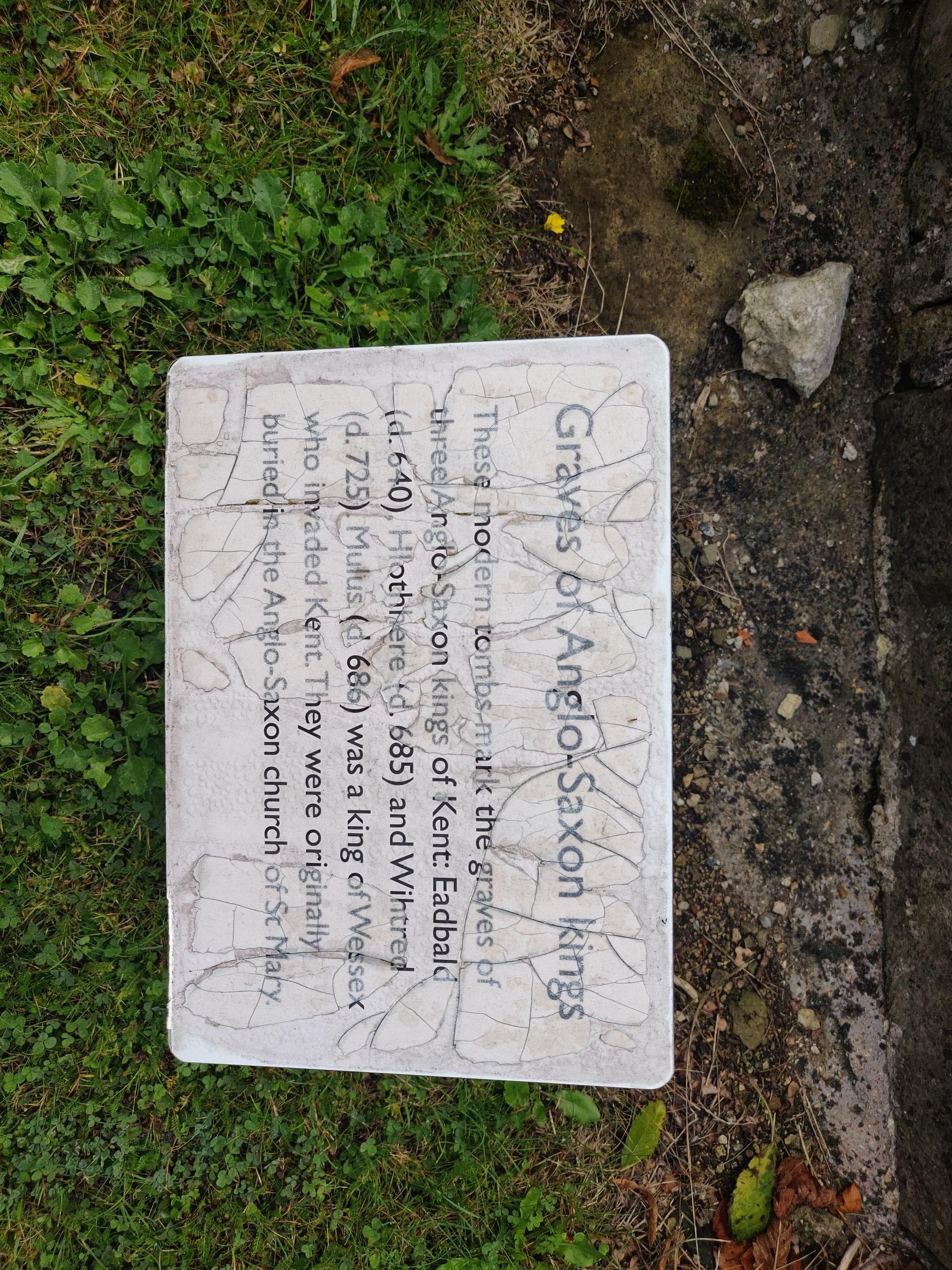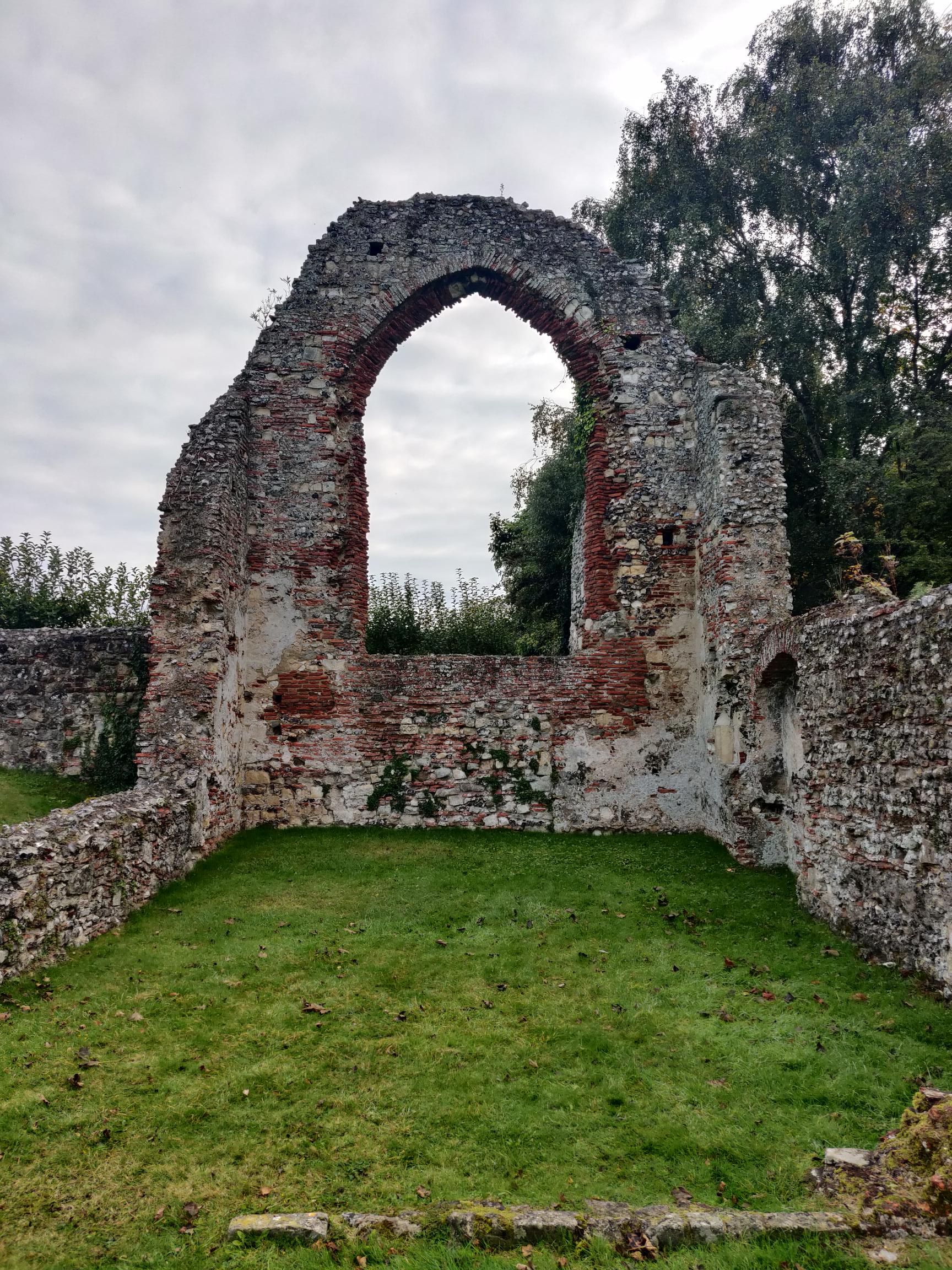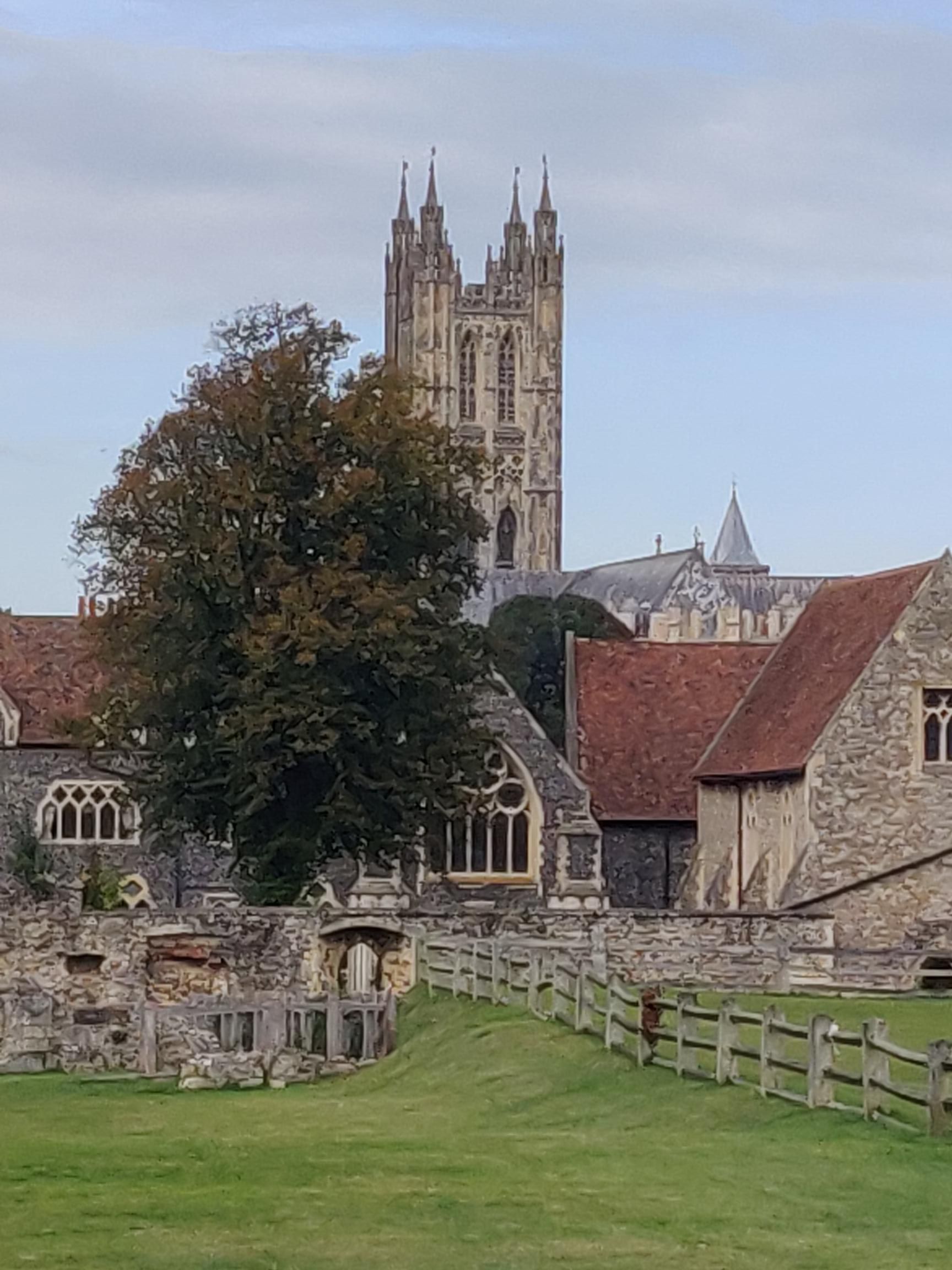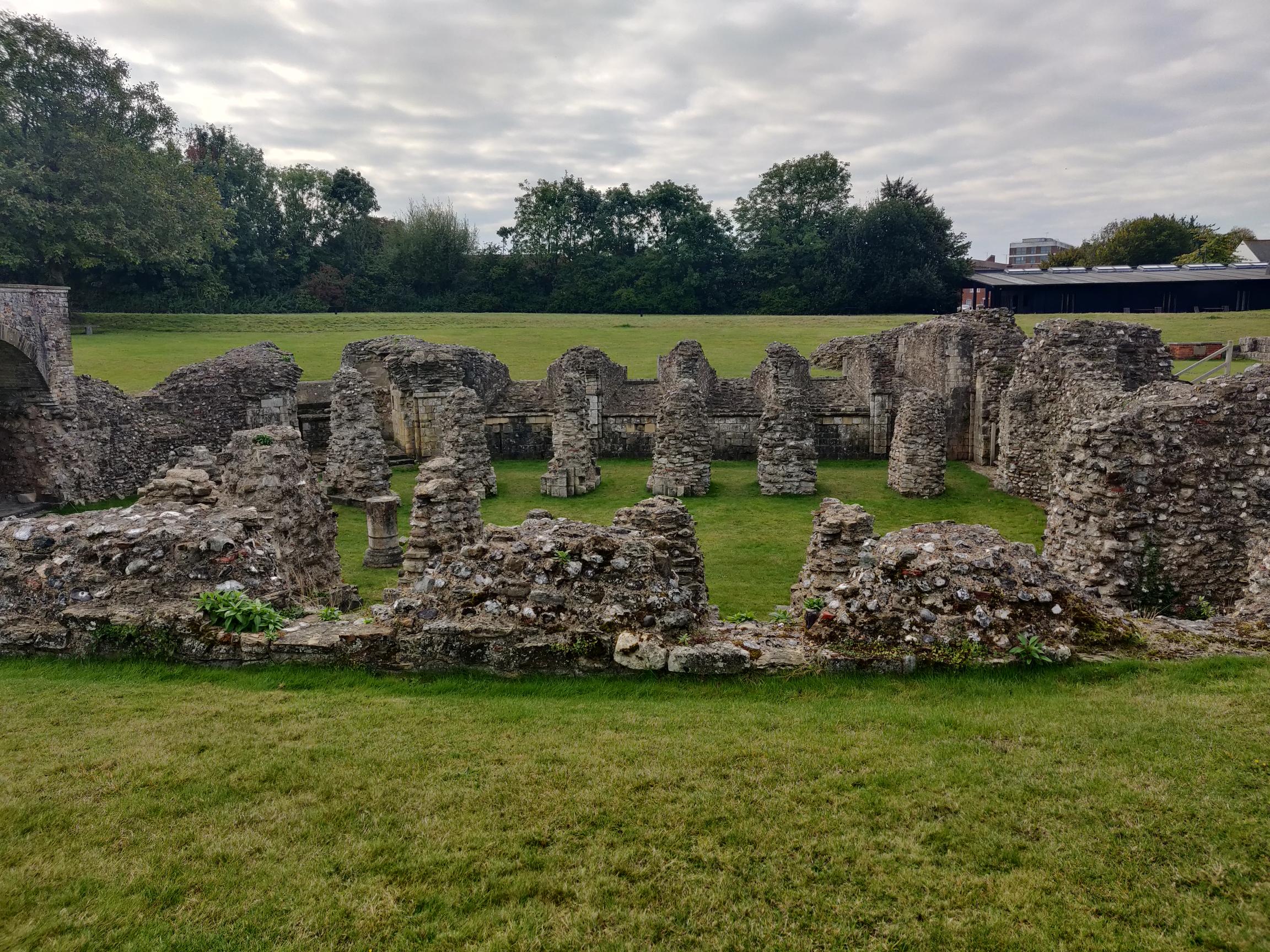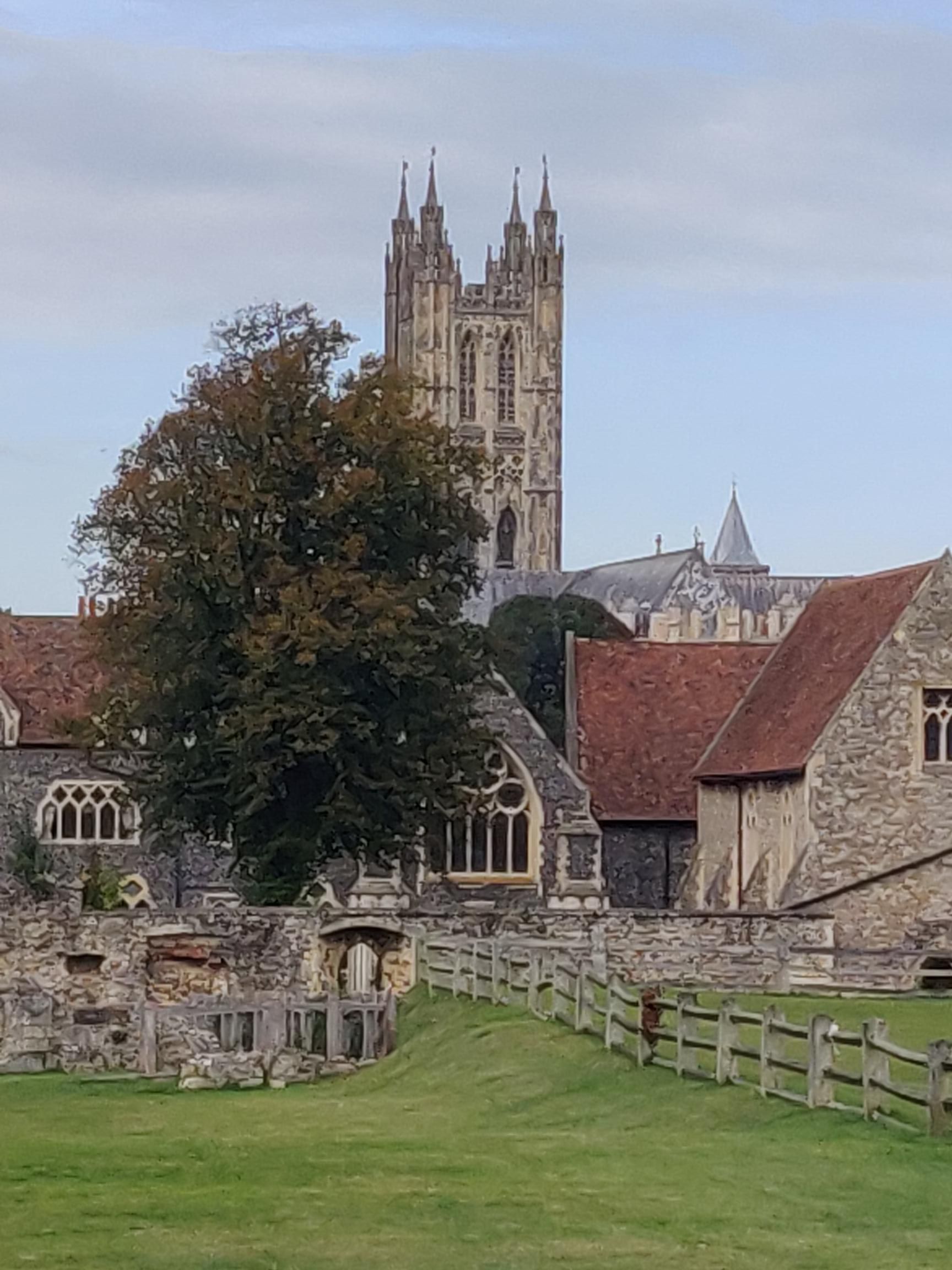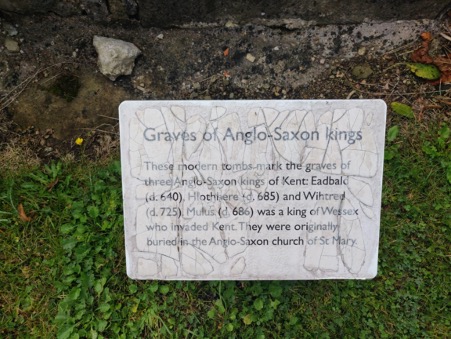 Year 5
How did the civilisation of Ancient Egypt both rise and fall?
The children made Pyramids for homework.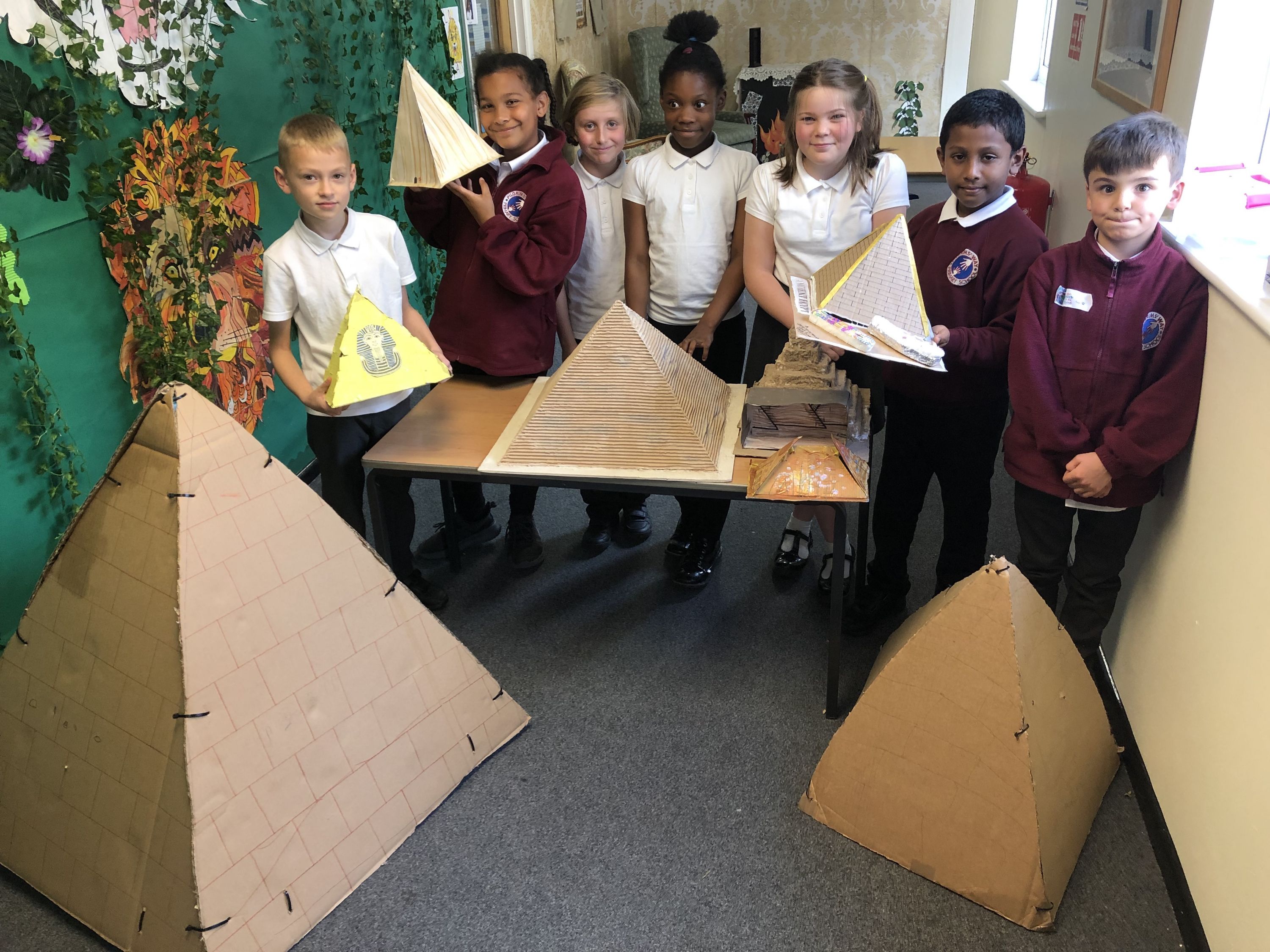 Year 6
Why was winning the Battle of Britain so important?
Year 6 were extremely lucky to have a visit from Flight Officer Abrahams who flew Lancaster Bombers in World War 2. He shared his stories and answered their questions.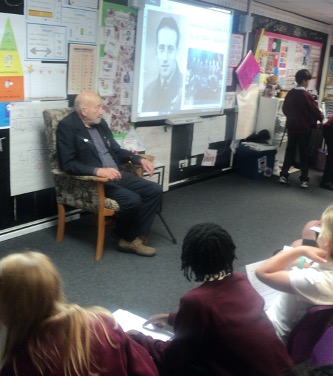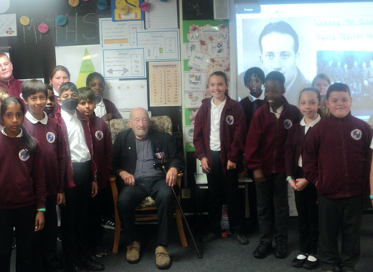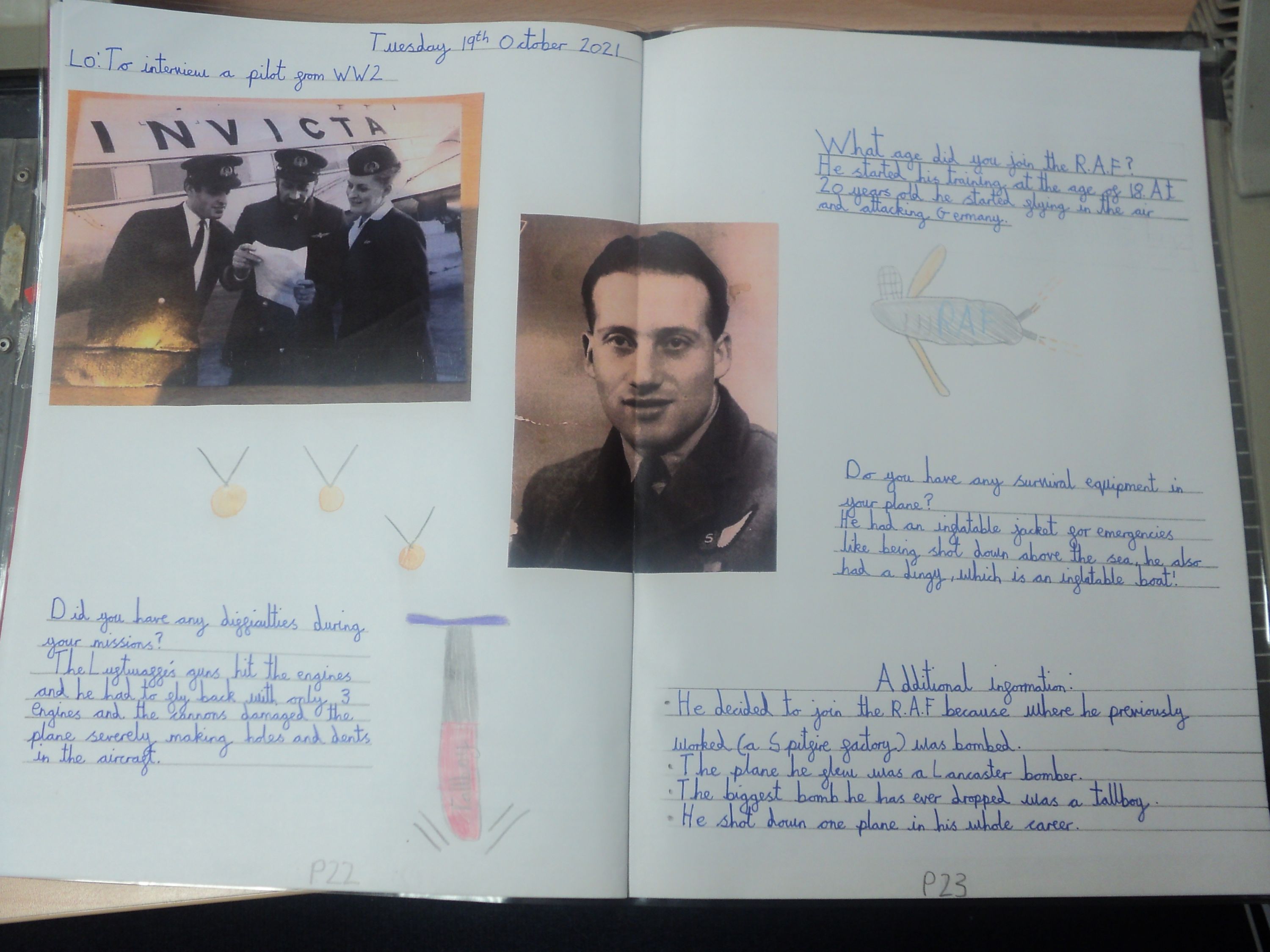 A sample of the work completed from the interview.