Year 6 - Dolphin Class
Welcome to Dolphin Class, our teacher is Miss Hager.
During this school closure, home learning can be found for your child on their class page. Every Monday morning (by 9am) we will add the weeks home learning. The links to resources can be found within the home learning document.
The Term 4 document below provides an overview of the topic planning.
Teachers can be contacted via Class Dojo if you have any questions or queries regarding the home learning. You can also submit pictures of work via this app, the teacher can still award Dojo's to the children and will be selecting Stars of the Week as normal.
Please click here to access extra phonics, reading and spelling resources.
Please click here to access links to other useful home learning resources published online.
If you are unsure of any log in details please contact the teacher through Class Dojo or email office@pilgrims-way.kent.sch.uk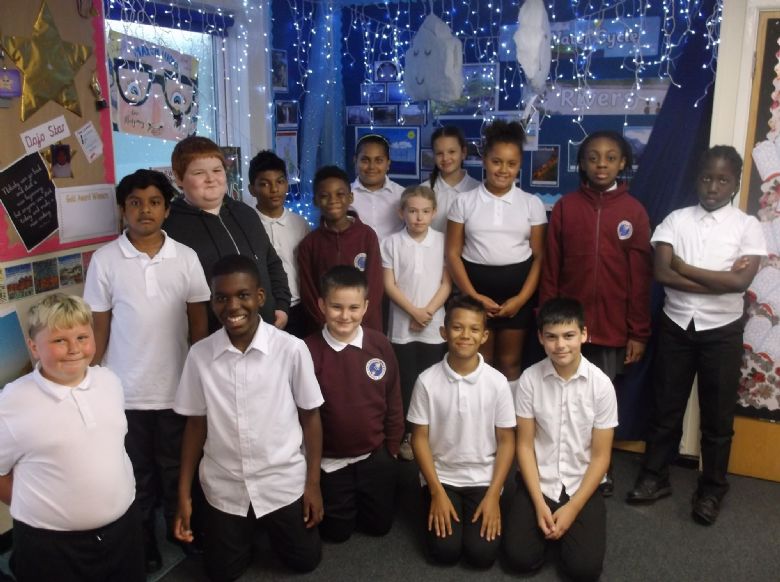 Welcome back to Term 4
I hope you had a great week off.
I shall continue to post the weekly home learning on the Class Dojo Story every Monday morning. Our new Topic is 'Around the World in 30 Days', we shall visit a new country each week. We will be learning about the History and the Geography of each place.
Our Class Book is 'Asha and the Spirit Bird'. We follow Asha on a journey to find her father. Will she succeed?
I hope to see you all back in school soon, but until then, message me using Class Dojo if you have any questions at all.
Welcome back to Term 3.
I hope you all had a great break away from school.
This term our Topic will be all about Mountains, starting with Everest. We will also be reading a variety of different texts based on Mountains in Reading sessions.
Our Maths begins with more fraction work. We shall be adding, subtracting, multiplying and dividing them.
In Science we will be learning about the Circulatory System.
PE will still be Tuesday and Thursday. Both will be indoors with Gymnastics on Tuesday and Badinton on Thursday. Please remember your PE kit.
Please remember to check Class Dojo for my weekly round-up message and messages regarding the school from Mrs Campbell.
Keep checking back for some pictures of excellent work over the term.
Welcome back to Term 2.
We have already started working hard on our topic of 'World War 2' and using long division in maths. Our reading book this term is 'Goodnight Mister Tom' by Michelle Magorian.
PE: Dance - Tuesday (Hall)
Rugby- Thursday (Field)
Keep checking back to see some of our excellent work over the term.
13.11.20
We have been working really hard in English this week. We have been learning about evacuees during WW2 and wrote diaries describing our journey to our new home in the country.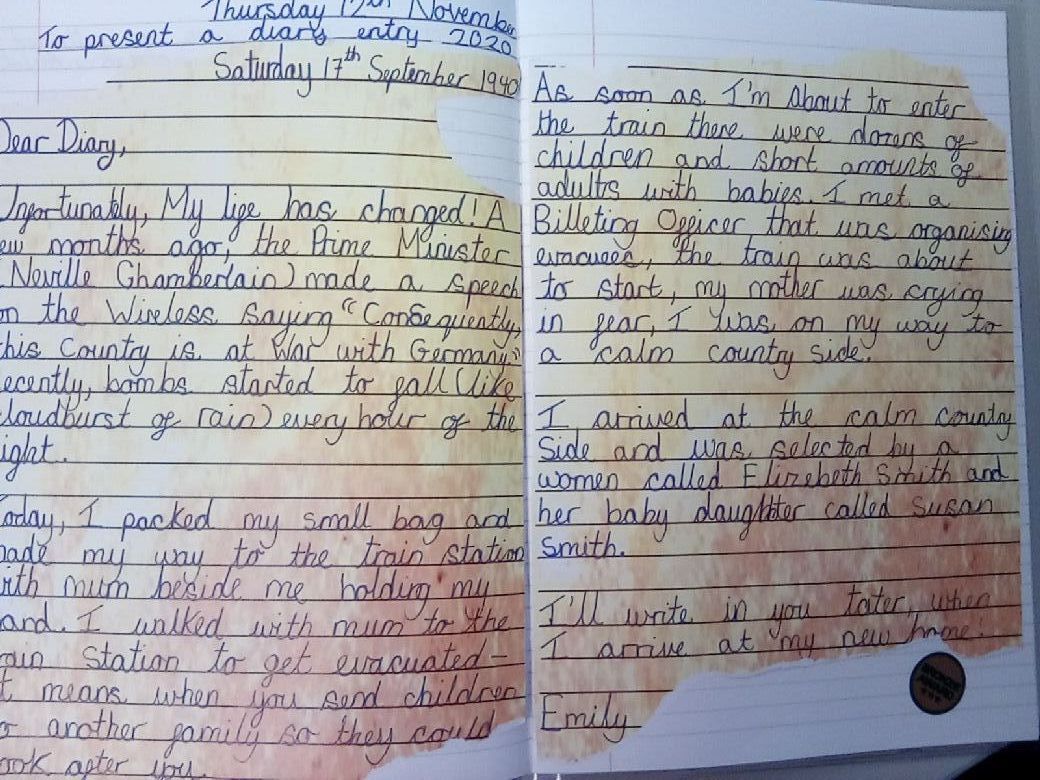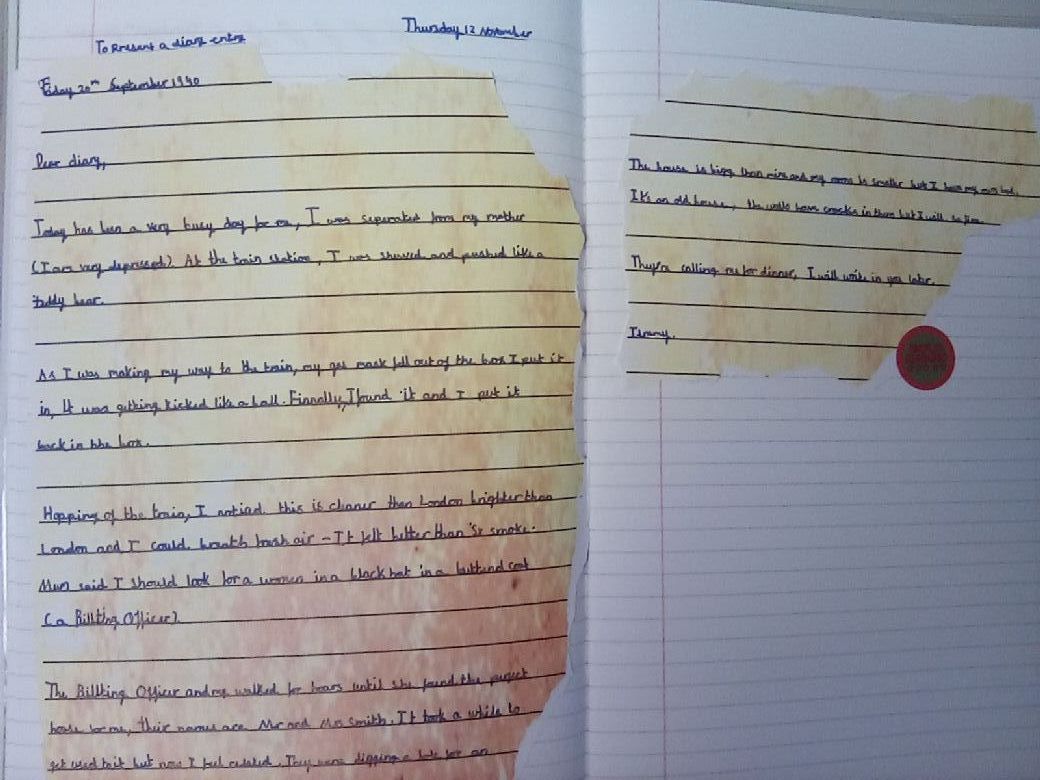 23.10.20
We have been working hard to write a biography of Malorie Blackman for Black History Month. We also created small book covers too. Our work has been displayed in the corridor so we thought you might like to see it.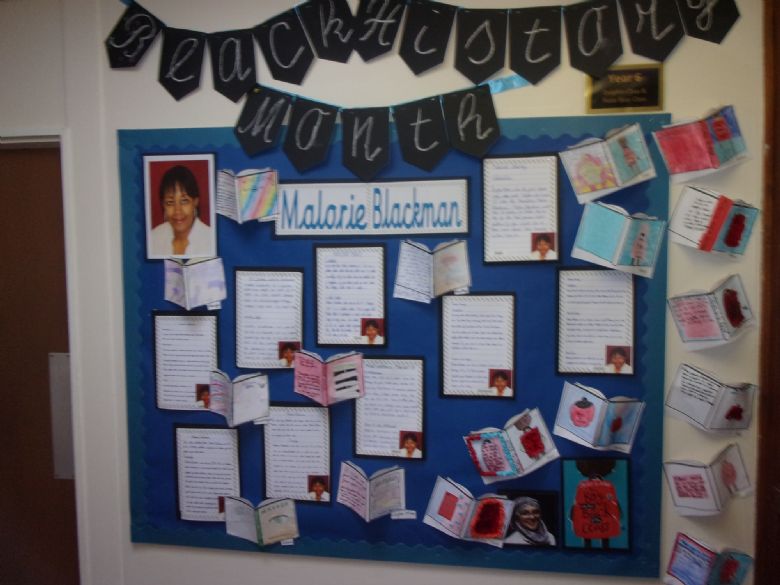 15.10.20
We played a Netball match against Polar Bear Class this afternoon to win the year 6 trophy. Both classes played amazing but I was very proud of the teamwork from Dolphin Class. We won the match and have the trophy displayed in our classroom proudly. Well done, Dolphin Class.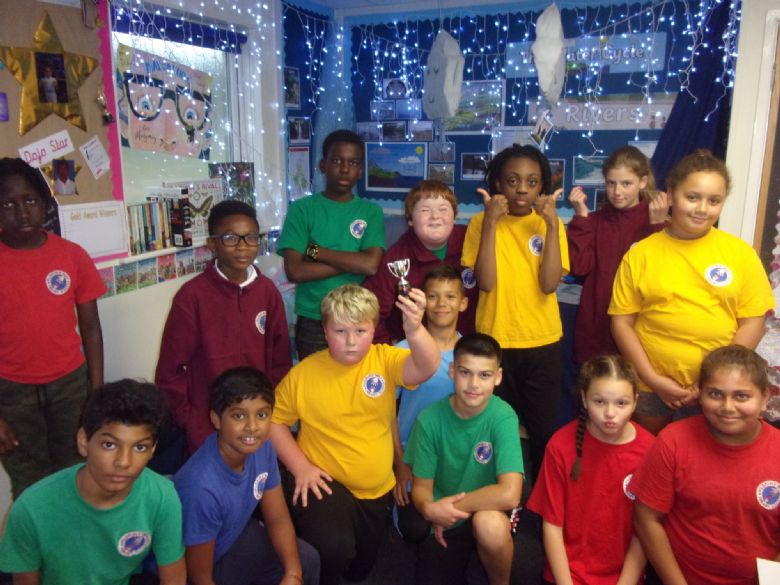 22.9.20
We have been working hard and learning about The River Stour that runs through Canterbury. We wrote some amazing factfiles and thought you might like to see some of them.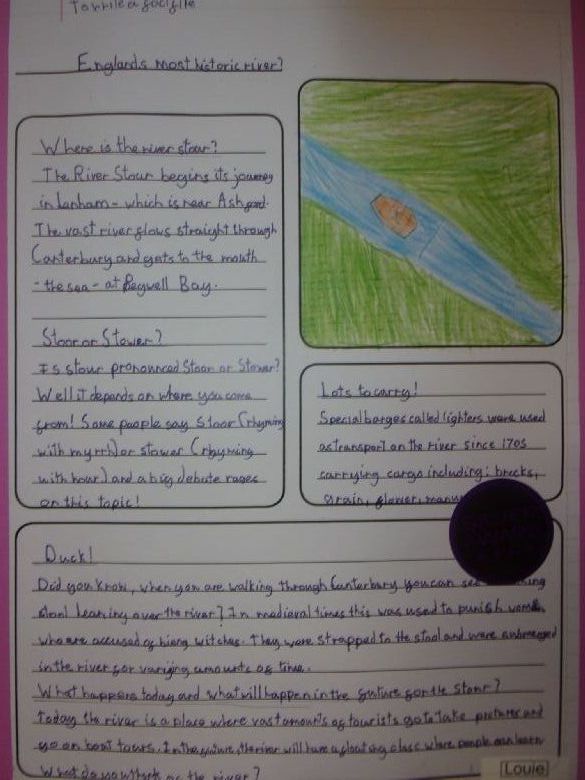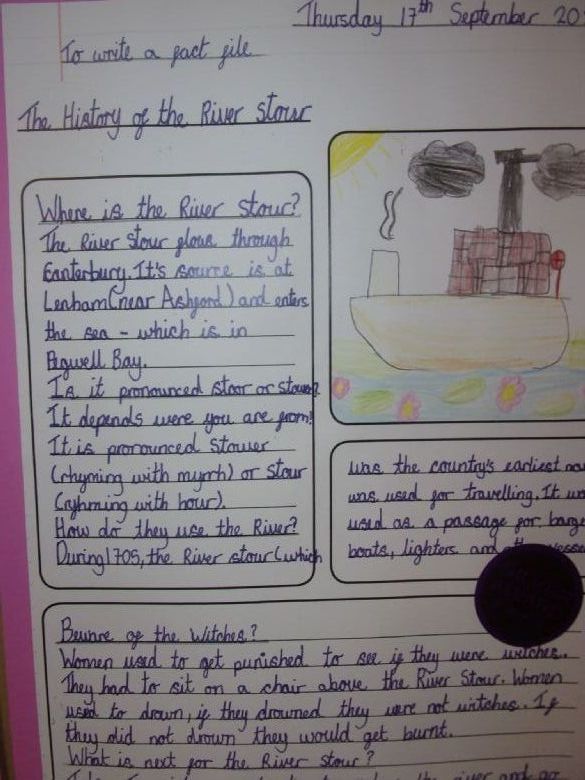 29.9.20
We finally visited The River Stour and had a lovely morning. We walked through town to see the ducking stool, caught some wildlife from the river by the Westgate Towers and measured it's width and depth. We shall work hard next week to put all our facts and pictures from the trip into our Topic Books.