Maths Resources
Teachers are using White Rose resources to plan the home learning. They have created a new timetable to see us through the Summer term.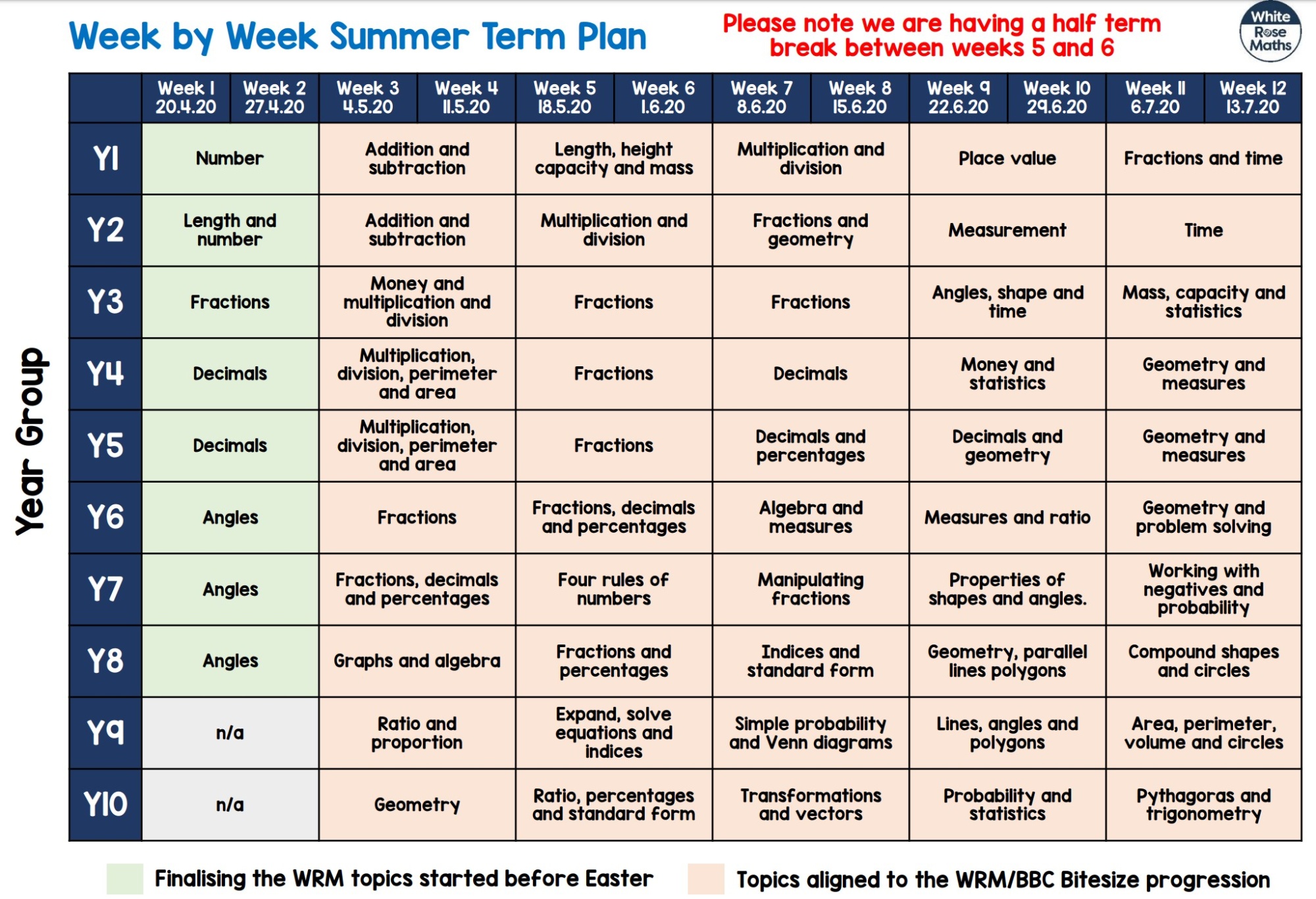 White Rose have now made some of their resources only available to members. Luckily we are members and can continue to provide you with the resources. There is no requirement to print these but they can be used on screen and then answers recorded on a piece of paper or discussed.
Each week we will add the resources produced to support that weeks home learning.
Year 3 - Meerkat and Elephant Class
Year 4 - Fox and Squirrel Class
Year 5 - Panther and Tiger Class